Documentary based on Malala's life to be released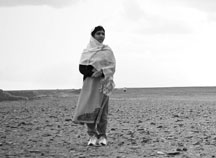 On October 2, 2015, the story of Malala Yousafzai will come to theaters as He Named Me Malala. The documentary is based on the book "I Am Malala" which was released towards the end of 2013.
  The story of Malala began when the Taliban was attacking girls' schools in the Swat District of Pakistan and in return she gave a speech about how she deserves an education.
"How dare the Taliban take away my basic right to education," Malala explained.
She began blogging for BBC in 2009 at her experience with the Taliban's threats to rid her of her right to an education. She was smart enough not to use her real name and went by Gul Makai, but by December of that same year, her identity was revealed. Malala was nominated for the International Children's Peace Prize in 2011 and was awarded Pakistan's National Youth Peace Prize for her own activism.
She then began receiving death threats from the Taliban. At the time, the Taliban was taking control of the Swat Valley in Pakistan. She was ordered to be silenced when fighting not only for her education but for women's education as well and was not willing to take no for an answer. At age fifteen, she was shot in the head while riding the bus and was said to have a portion of her skull removed to halt the swelling of her brain and was considered lucky to even survive. After being released from the hospital from a medically induced coma, she began to attend school in Birmingham in 2013.
In 2013, Malala was awarded the Sakharov Prize for Freedom of Thought. That same year she was nominated for the Nobel Peace Prize, but did not win. However, in 2014 she was nominated for the Nobel Peace Prize again and became the youngest person to receive this award. She gave a speech as she was being awarded, which put the audience in absolute awe.
"I am very proud to be the first Pakistani and youngest person to receive this award," Malala claimed as she presented her Nobel Peace Prize Speech. "This award is not just for me. It is for those forgotten children who want education. It is for those frightened children who want peace. It is for those voiceless children who want change," she said.
For her 18th birthday on July 12, 2015, also called Malala Day, the young activist continued to take action on global education by opening a school for Syrian refugee girls in Lebanon. Its expenses covered by the Malala Fund, the school was designed to admit nearly 200 girls from the ages of 14 to 18.
"Today on my first day as an adult, on behalf of the world's children, I demand of leaders we must invest in books instead of bullets," Yousafzai proclaimed in one of the school's classrooms.
The documentary will cover all of these important points in Malala's life to symbolize how it doesn't matter what age someone is, they can make a difference and become a humanitarian and activist by fighting every step of the way to reach the desired goal. Malala wasn't afraid to stand up to the higher authority to prove her point and she wants other girls to do the same.