Wildcat Web News 10.05.15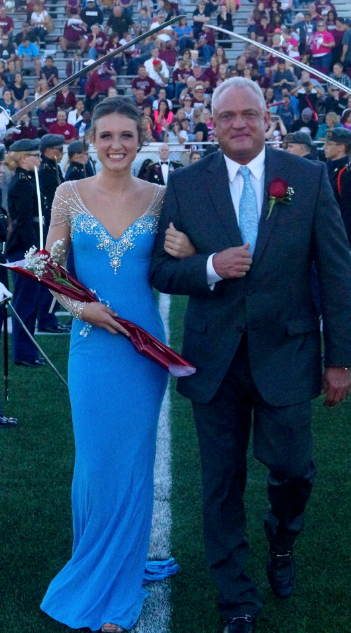 10.5.15
This past Saturday all of the Creek Volleyball teams beat Clear Lake to end the 1st half of district play.  So far in district play the Freshmen A and B teams are 6-1, the JV is 5-2, and the Varsity is 7-0 and in 1st place.  Tomorrow Creek hosts Clear Brook with the Varsity playing at 6:30 in Carlisle Fieldhouse.
Thank you,
Scott Simonds
The varsity tennis team defeated Dickinson last week 19 matches to 0.  The tennis team is currently 5-0 in district.  The tennis team plays Clear Brook tomorrow at home.
Thanks,
Coach Marrie
Attention Freshmen and Juniors – If you plan on taking the PSAT on Wed., Oct. 14th, today is the last day to make that purchase.  The counseling center will accept your cash or check of $15 payment made out to CCHS until 2:50 pm today.
Thank you,
Terry Vasichko
Interested in joining DECA? Well it's not too late! Another DECA interest meeting will be held this Wednesday, October 7 after school in Room D125. That's this Wednesday, October 7 after school in Room D125. See you there or stop by Room D125 or the Cat Corner school store for an application.
Shawn Mosley, MBA
Starbooks, the CCHS book club is meeting during every lunch this Wednesday in the library.  Our meetings are very informal.  We drink Starbucks coffee and talk about our favorite books, how books intersect with popular cultural and life.  If you like books, and are looking for an amazing conversation please join us this Wednesday during lunch.
Laura Gladney-Lemon
The Clear Creek varsity football team won the homecoming game Friday night over Clear Falls 56 to 14.  The team would like to thank the tremendous support of all the students and faculty at the game.  Come support the Wildcats this Friday night as they take on Brazoswood.  7 PM in Freeport.
Zach Head
From the Wildcat Weekly by Jamey Majewski
News
Thanks for all of those who worked hard to make Homecoming a success. Just too many to list and we would leave someone out, but thanks to all staff for making Homecoming Week a success.
It is far overdue in recognizing an unsung group of students. A shout out to our Yearbook and Newspaper students. Whenever there is an event, these organizations have it covered. Thank you Jan O'Neil and Wynette Jameson for leading the way.
From The Counseling Center
Level down forms will be available to students on October 19th. 
Level down forms will be due in the counselor's office no later than 3:00 on the 27th.
Attached are the directions for this process in Skyward.
Special Schedules for the Week of October 5
Tuesday: Grade Finalization – 4pm
Thursday:  Extended Third and Senior Class visit by Balfour
Friday: Campus Professional Learning.