Wildcat Web News 10.14.15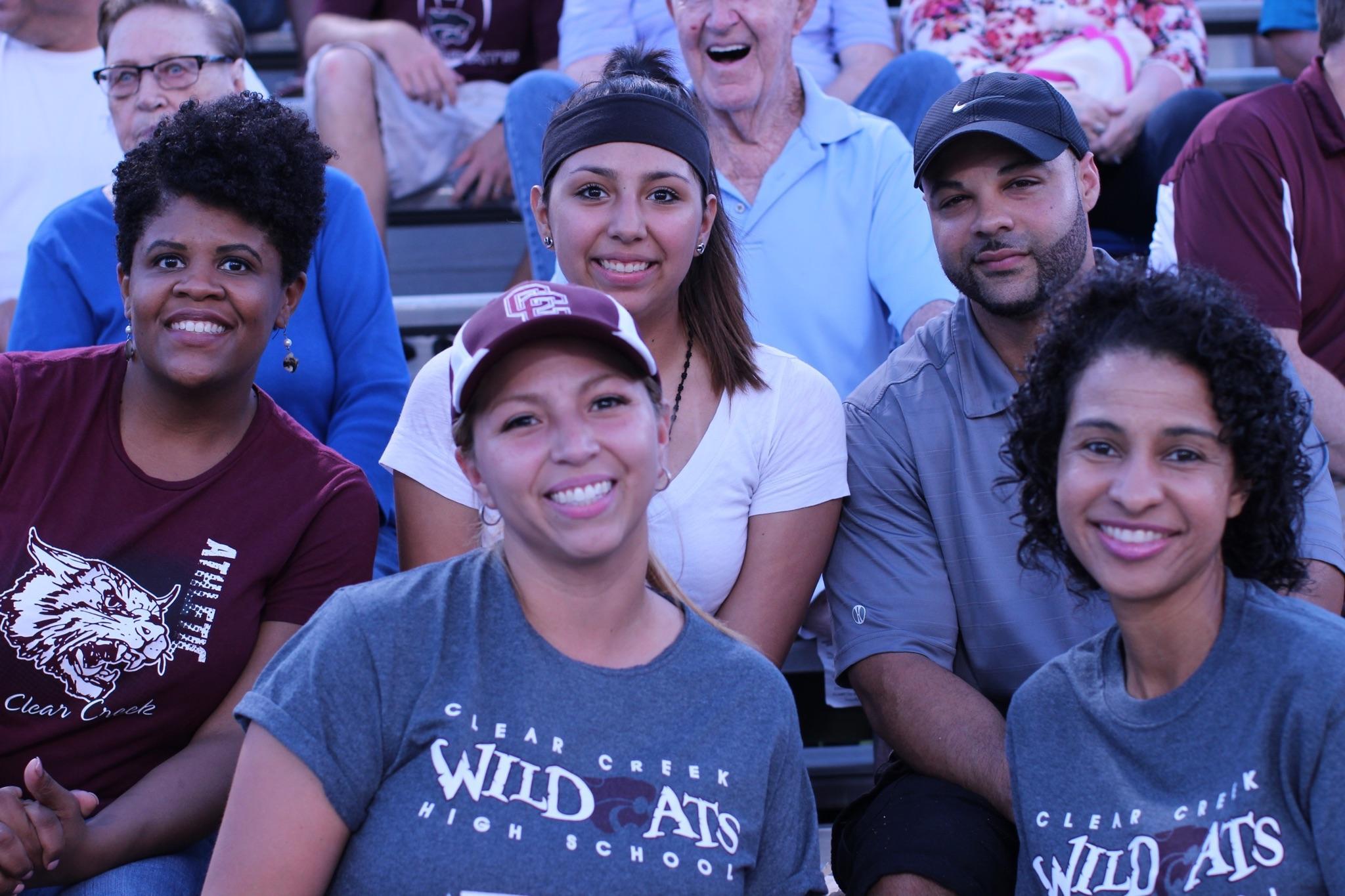 10.14.2015
Last night Creek volleyball swept Brazoswood at all levels.  With the win the Varsity team has clinched their 15th straight trip to the playoffs.  The teams travel to Friendswood on Friday and the Varsity plays at 6:30.
Coach Simonds
A scholarship workshop will be offered in the Career Center on Monday, October 19. All interested students can attend during their lunch period. Student are allowed to each their lunch while they research scholarships. For more information, visit Mrs. Herd in the Career Center.
Shannon Herd
The Clear Creek Theatre Department invites you to attend its production of The Good Doctor by Neil Simon.  This Broadway hit is comprised of nine separate scenes adapted from the short stories of Anton Chekhov.  The scenes provide many layers of comedy ranging from touching irony to over-the-top slapstick; a play that should provide more than a few laughs for everyone.
The show features the work of thirty actors and almost forty technicians representing all four grade levels.  Throughout the production process, these students have clearly demonstrated the ability to be flexible and to problem solve as a team as we have tackled the obstacles that construction has posed.  They have adapted well to being artists without a stage.  We are grateful to Clear Creek Intermediate for providing us a performance space throughout this transitional Semester.
The Good Doctor performs on October 22-24 at 7:00 PM in the Clear Creek Intermediate Teaching Theater.  Tickets are $5 and can be purchased in advance or at the door.  Please arrive early as seating is limited to 115 patients.
Laughter can be the best medicine!
https://sites.google.com/a/staff.ccisd.net/cchs-theatre/home/fall-show
Bradley Hewlitt
Help support our district Special Olympics team by signing up for our first annual Bubble Soccer Tournament held November 14 here on campus.  For more information pick up a form at any pod or see Mrs. Davidson in E109.  Deadline is October 30th if you want your team to get T-shirts.
Cheryl Davidson
Girls Basketball
Tryouts are Wednesday October 21
Freshman are @6am
Sophomores, juniors, and seniors are @2:30pm
They MUST have a physical turned in to Coach Odom to tryout. If you need a physical form or have any other questions you may go talk to Coach Odom in her office by Butler gym.
Thanks!
Ashley Dennis
The Girls Soccer Team will be having a Car Wash this Saturday, October 17, at Advanced Auto Parts across from Kroger from 9 am to 1pm.  Pick up a pre-sale ticket from any girls soccer player this week and come out Saturday and let the Girls Soccer team clean your car!
Thanks,
Jessica Pittman