Wildcat Web News 10.16.15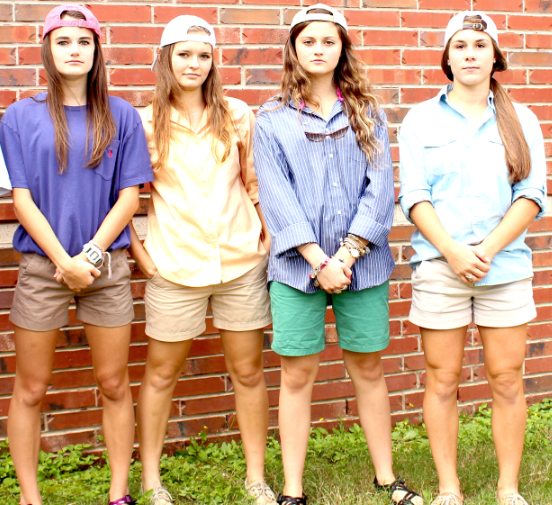 10.16.15
Congratulations to Tyler Martin for qualifying for the Regional meet in Huntsville. Also congratulation to the Freshman team on their District Championship season. Running for the guys were William Norsworthy, Todd Hoover, Reece Winters, Jacob Cox, Lars McLeod, Jason Bearden, Dalton Ward, and Devin Reed.
Coach Jordan
The freshmen dark football team beat Friendswood last night 42-37. The offense got excellent play from the offensive line, quarterback, and skill position groups in a 6 touchdown performance. The kicker made all 6 extra point attempts and is not 15 for his last 15 in attempts. The defense played hard and came up with some timely stops to secure the victory. The team is not 3-1 in district, and would like to thank all the parents and fans who come and support them.
Coach Brian Webb
The Bilingual Club is meeting today at 2:30 pm in room B 107?
Thanks,
Gloria Velázquez
The Fishing Club will have a meeting at 6:30 p.m. on Monday evening. Professional Angler, Bill Platt will be a guest speaker
Kathy Morton
The Freshmen & JV tennis teams finished their season with a perfect 7-0 record last night with a 13-6 win over Clear Falls.
Thanks,
Coach Marrie
Seniors, do you still need to take the SAT or ACT? The last SAT Course is next weekend, on Saturday October 24. The last ACT course is Nov. 14. Registration is ongoing. If we don't get enough students registered, we will have to cancel. So if you have been planning to register, please do so ASAP. To register, bring a $90 check made out to C.C.H.S. to the C200 office.
K.Fontenot
Seniors, if you didn't take your graduation photos over the summer, you will have the opportunity to take your yearbook photo on October 30th in the library. This will be your last opportunity to take a picture for the yearbook! You MUST see Mrs. Saucier in E100 to sign up for an appointment time.
Mrs. Saucier