Creek theatre "Trick or Treat" so kids can eat 2015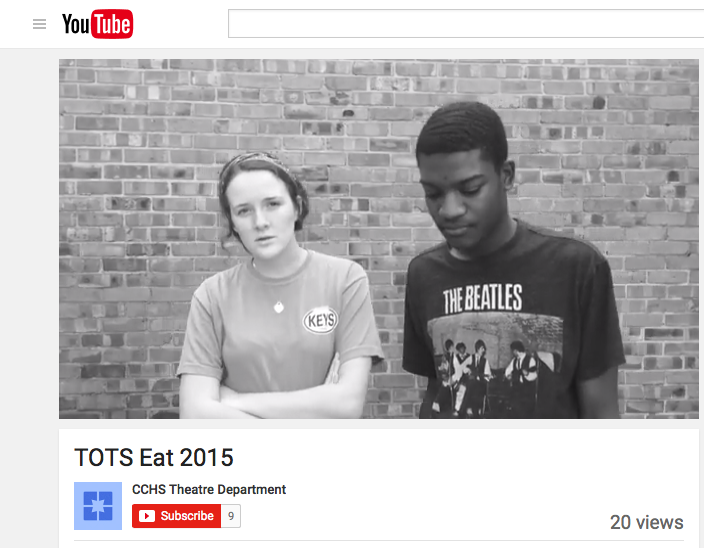 Click on arrow on video to get video to play.
The week of Halloween is always an important one for the students in the Clear Creek Theatre Department, although not for the reason you may think.  Trick-or-Treat So Kids Can Eat is an annual service project undertaken by International Thespian Society Troupes around the country in which Theatre students go door-to-door asking for donations of non-perishable food items.
Our Thespian Troupe has been an active participant in this project for ten years.  Last year, we collected over 1800 pounds of food for Interfaith Caring Ministries.  This year, our goal is to increase that amount by at least 200 pounds.
Talk about this project with your students we would greatly appreciate it.  We will be accepting donations in the Drama Room all week, so students should feel free to drop by with items before or after school or during lunches.  If you would like to donate, please let me know and I can send a student down to your classroom to collect your contribution.  Also, please spread the word in your neighborhood as we will likely have some students coming through from 5:30-7:30 PM on Halloween evening.  Thank you for your support of this project!
Bradley Hewlitt