Wildcat Web News 10.30.15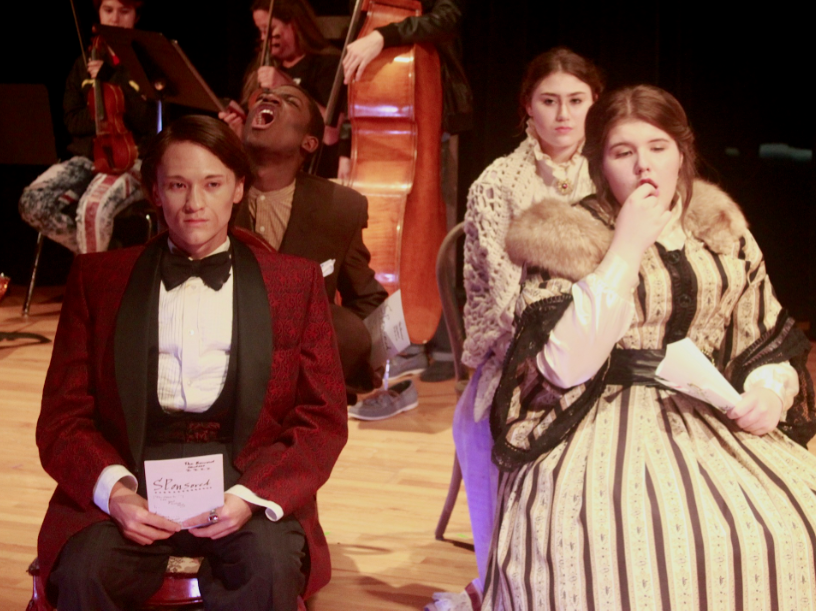 Creek's production of the Good Doctor. Photo by Hannah Pearson
10.30.15
Big game tonight. Go Wildcats.CREEK!
Great job to Coach Simonds and his staff on back to back district championships. Our Lady Wildcat Volleyball team begins their playoff run on Monday, 6:30 at Manvel vs FB Travis.
Graduation for CCHS is set for Sunday, June 5th @ 7:30PM. Mark your calendars now.
November 5, 2016 – Salute to Veteran's Ceremony: All students will attend. There will not be a study hall option.
Mr. Majewski
Go check out this year's Pathophysiology class wellness display in the library called "Diseases we are vaccinated for." Learn about all the vaccines we are required to have as well as the recommended yearly flu shot, and shingles vaccine after age 50. Also the question is addressed; Do vaccines cause Autism?
Lindsay R. Elcure, CCLS, CPhT
Mrs. Terry's 6th period Advanced Animal and Practicum classes need to report to the barn today for a palpation demonstration.
Natalie Voges Terry, Ag Science Teacher