Wildcat Web News 11.10.15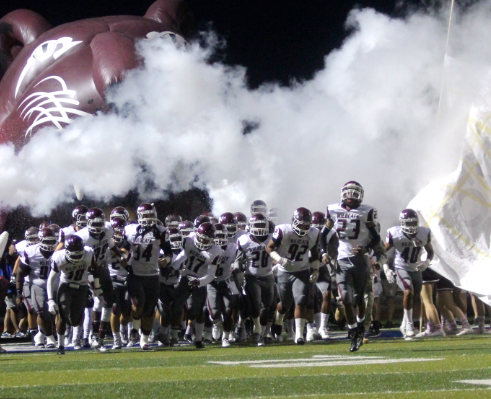 11.10.15
Creek Volleyball plays in the Regional Quarterfinals on Tuesday 11/10 at 6:30 p.m. at Manvel High vs. the Fort Bend Austin Bulldogs.  Austin is currently ranked #2 in the State and we are #4 so this promises to be a great match.  Austin is going to bring a big crowd and we really need as many people there in maroon supporting us as possible.  We will be the visitors and our fans will sit behind the benches.  Please come out and support Creek Volleyball and encourage your students to attend.
This Tuesday at 6:30 at Manvel High the #4 state ranked Creek Volleyball team plays a Regional Quarterfinal Playoff game vs. #2 state ranked Fort Bend Austin. The volleyball parents are providing pizza, water and have some T shirts to give away to Creek students who come to support. This is the biggest match of the year and our volleyball team needs your support.
Scott Simonds
The Clear Creek varsity football team beat Clear Lake 48 to 0 Friday night.  With the win the team finishes the regular season 10 and 0 for the second time in school history.  The team also clinched the outright District 24-6A championship with the win. Come support the Wildcats this Friday night as they begin the playoffs vs. Ft. Bend Travis at Home,  7 PM.
Thanks,
 Zach Head
Any FFA member interested in purchasing a pig for Galveston County needs to attend the county meeting this Thursday (November 12) at 6:30 PM in Mr. Stokley's room.
Natalie Voges Terry, Ag Science Teacher
We will have groups of choir students out this week on Wednesday and Friday. On Wednesday, our Chamber Singers are performing patriotic music at our City of League City Veteran's Day Ceremony and will miss some of periods 2 and 5 and all of periods 3-4. On Friday, our Region Choir members will be out all day to attend the TMEA Region Choir Clinic down in Galveston.
James Park
Debate
Seniors Christina Morrison and Sahar Jiwani placed 3rd in Championship Public Forum. Christina Morrison also placed 2nd in Impromptu Speaking and 4th in Foreign Extemporaneous speaking.
Sophomore Anusha Jiwani placed 6th in Foreign Extemporaneous speaking.
Senior Arbera Bedini and Junior Katie Parker were finalists in Duo Interpretation. Arbera also placed 5th in Domestic Extemporaneous Speaking.
Seniors Catherine Pierce and Sophomore Geena Timmerman were both finalists taking 2nd and 5th respectively.
Last but not least, Freshman Jack Callahan and Alejandro Gomez were the Champions of Novice Public Forum and won first place over all the other teams there.
As a team we were the 5th overall squad in sweepstakes points and the 3rd best team in squad efficiency.
Brian Darby