Wildcat Web News 11.11.15 Thank you VETS!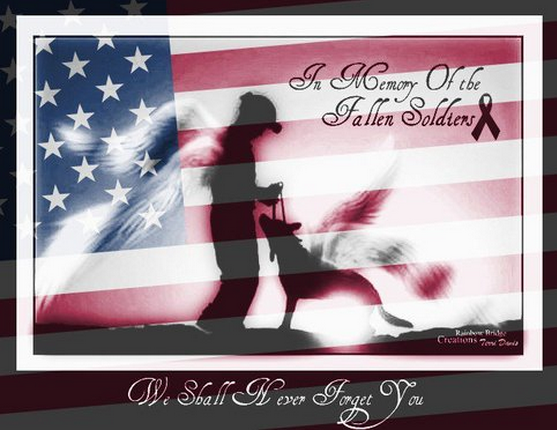 Photo used with permission as free graphic for Veterans Day
11.11.2015
First off thank you to our wonderful Veterans today!!!
Students must be in an XTD tutorial by 3:30 on Tuesdays and Thursdays in order to ride the bus home at 4:30.  Please fill out the orange pass and send to either Ms. Harrell-Eng. I, Ms. Vermillion-Eng. II, Ms. Anderson-Biology, Ms. Millsap-Chemistry, Ms. Davila-Toscada-Spanish, Ms. Bryan-Algebra or Ms. Bellew-Social Studies.  Please remind your students that they are expected to work the entire time.  Thank you.
Danielle Vermillion
Floral design is in need of food cans (metal) and pine cones! If you have any laying around please send them my way! Please make sure there isn't any left over food in the cans (we get ants really easily out here) and that they do not have a sharp edge.
Thanks!
 Natalie Voges Terry, Ag Science Teacher
Starting today, Student Council will be selling thankful grams for a $1 during lunches in the cafeteria. Buy brownies for the people you are thankful for at Clear Creek High School.
StuCo
Lady Wildcat basketball teams played their first regular season game last night against Clements and all teams came away with a win.
Freshman won 39-23
The JV team won 54-7
Varsity won 54-20 with Sheria Sowells leading the way with 12pts 5 rebounds and 4 steals, Hannah Zajac had 11pts, 8 rebounds and 6 steals and Alex Simmons added 6 rebounds and 7 steals.
Congratulations to the Lady Wildcats!
Ashley Dennis
Poetry Club announcement that we will be meeting after school on Tuesday's in room D120?
Thank you so much
Tarah Pekich
Spanish Honor Society is meeting today at 2:45 pm in room B 107. All members are encourage to attend.
Thanks,
Gloria Velázquez