Wildcat Web News 12.1.15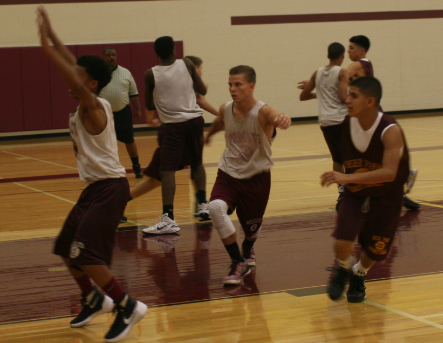 12.1.15
Attention seniors:  If you took yearbook retakes on October 30, your pictures have arrived!  Please come see Mrs. Saucier in E100 to get your portrait proofs.
Suzanne Saucier
Tired of turkey? Join us for Chili's Gives Back Day on Tuesday, December 1st. Tell your server you are there to support Creek Cheer!
Thanks,
Cheer Boosters
CCISD's Financial Aid Night will be Wednesday, December 2nd at Clear Springs High School beginning at 6:30 pm.  This will be a great opportunity to learn about applying for both scholarships and financial aid.  This is especially important for Seniors as they will be able to apply for Financial Aid beginning January 1st using the FAFSA, but all grade levels are welcome to this event.  Plan to attend so you will have the facts.
Thank you!
Elizabeth Updegraff
¡BUENOS DIAS!   The Sueño Latino Club will meet this THURSDAY at 6:50 am in ROOM E-107.   The Sueño Latino Club is open to all Spanish speakers, and there will be kolaches for breakfast.
See you Thursday morning in E-107.  ¡GRACIAS!
Mrs. Wilson
Boy's soccer tryouts will be today after tutorials at 3:15 in the stadium. Please see Coach Cobb if you need information.
Chris Cobb
*Reminder to all FFA members our December meeting is tonight at 6:30 PM in the cafeteria. We will serve cookies and hot chocolate!
*Announcement to all FFA members with an animal, our annual East barn showmanship showdown will be this Saturday, December the 5 for anyone who would like to participate. Registration is $20 per animal, and begins at 8 AM. We will have beginner and experienced categories in each species along with parent showmanship so bring your money to see your parents show your animal!
Natalie Voges Terry, Ag Science Teacher