UPDATE:SERVICE INFO~Chris Reed and family are in our thoughts and prayers
A memorial service will be held in his honor at Clear Creek Community Church at 10:00 a.m. on Friday, June 14, 2019. The address is 999 FM 270, League City, TX 77573.
His family would be delighted if donations, in lieu of flowers, were made to any one of the following organizations: Texas EquuSearch at www.texasequusearch.org, Communities in Schools at www.cisba.org or the Concussion Legacy Foundation at www.concussionfoundation.org.
Link to official obituary here-https://www.crowderfuneralhome.com/obituaries/charles-christopher-chris-reed/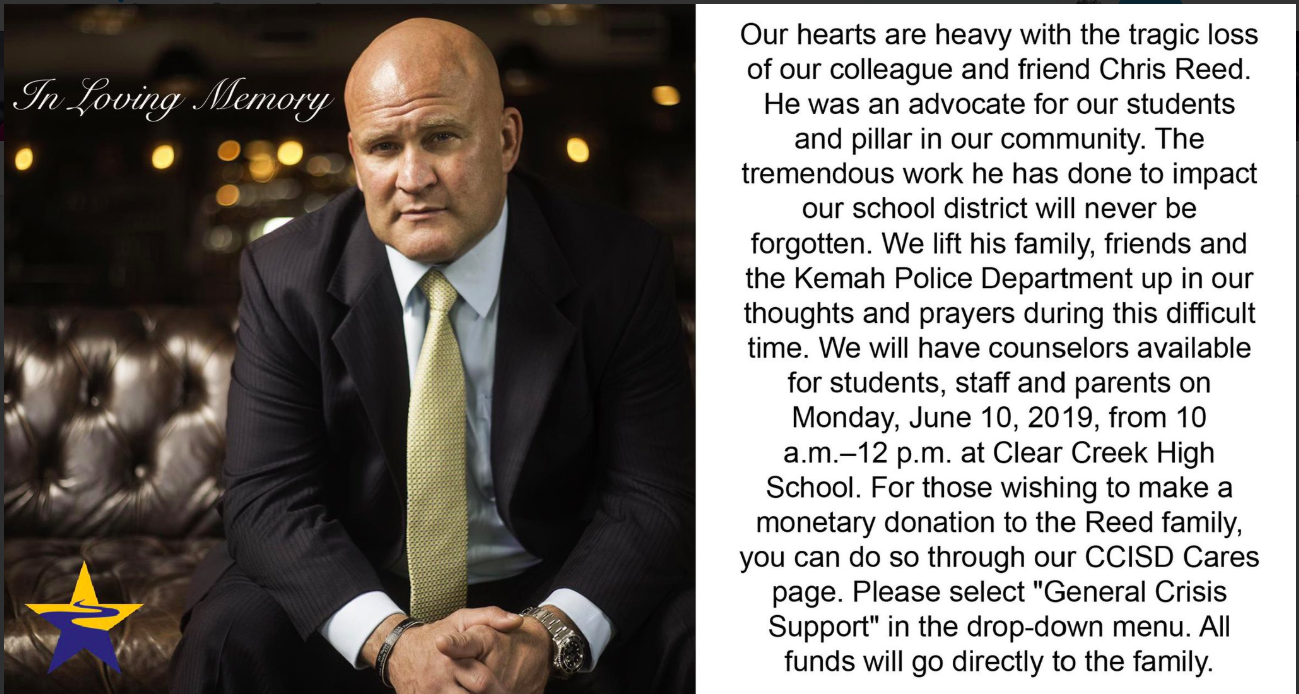 CCISD Twitter
We will keep you informed of further news for services.
Our hearts are with others with a need to be mended. His son, a 2019 graduate, was MrsJ's student in 2017-18. Please avail yourself of help and do what will help you and the family.
Here is a link to the CCISD Cares page https://www.ccisd.net/ccisdcares
Then go to drop down menu forGeneral Crisis Support link
You can donate with PayPal or credit or debit card.
There are links in Spanish as well on the CCISD Cares page