Creek senior Sophia Serini featured on Channel 13
Hang on for a minute...we're trying to find some more stories you might like.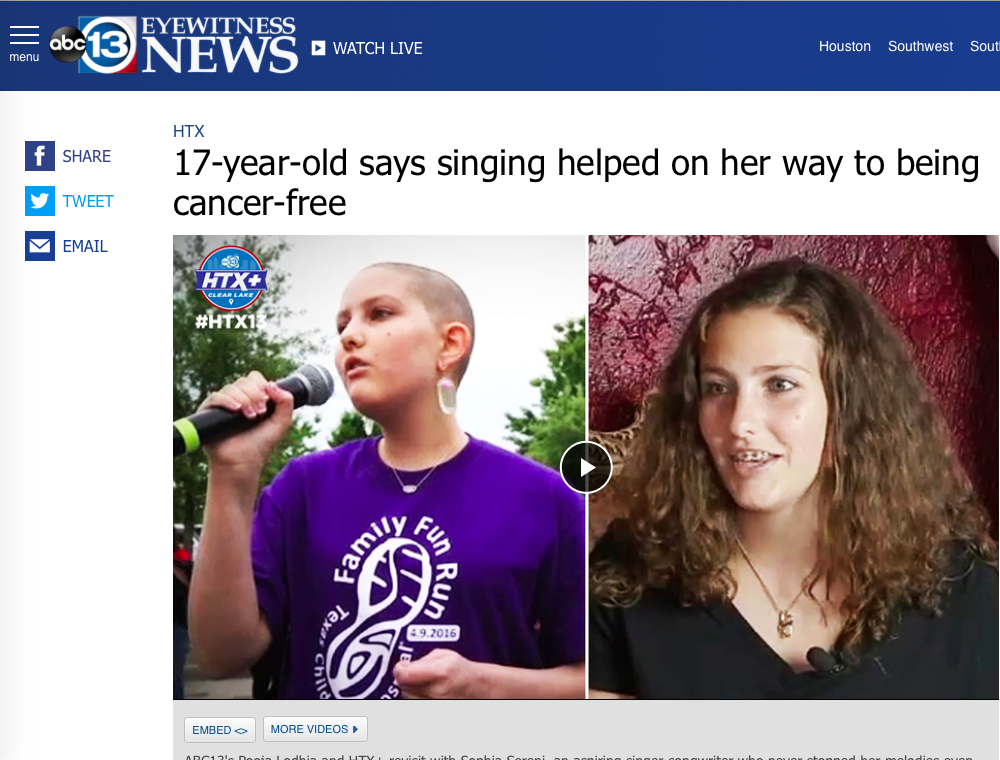 Featured in the print HiLife last year, Sophia sang the national anthem at an Astros game last year. That video is available at this same link. Wildcats truly do lead the way.
https://abc13.com/health/17-year-old-says-singing-helped-her-beat-cancer/5414113/?fbclid=IwAR2Y7aktDjfbt_rGLaSjsYfL34Zh2TfgZAHpwtGvcH-ITdLVnDh8uA-QjgY