Meet Jossie Quintana support counselor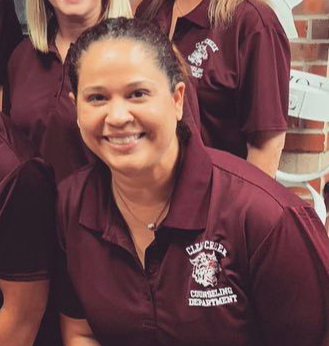 Jossie Quintana
Student Support Counselor
Hello Wildcats!  My name is Jossie Quintana.  This is my third year working at Clear Creek HS as a Student Support Counselor.  I love my job!  I enjoy listening and helping students and their families.  Prior to this, I was a counselor at Stewart Elementary for 6 years. I also taught at Clear View HS and at Stewart Elementary.
I was born and raised in Puerto Rico.  I visit the island often.  I love relaxing at the beach, eating great food, and spending time with my family.  Puerto Rico is a beautiful island full of greenery, mountains, beaches, and great people. My favorite place is Old San Juan.
I have a wonderful husband, Danny who also works for CCISD.  We have been married for 13 years and we have a son named Liam.  As a family we love going watching movies, playing with Legos, and visiting with friends.
I am looking forward to this new school year.  My goal is to help each student who comes to see me to be successful personally, emotionally, and academically.