Wildcat Web News 12.7.15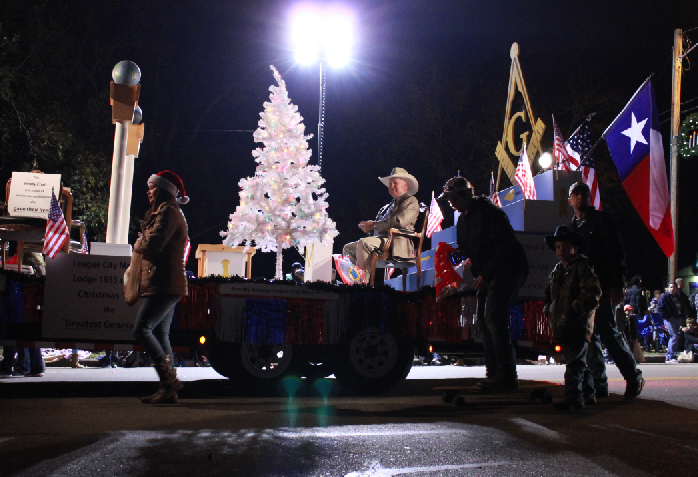 12.07.15
Reminder to FFA members with animals in the barn that there is a mandatory barn clean up this Wednesday, December 9 at 4 PM.
Natalie Voges Terry, Ag Science Teacher
Willie the Elf week starts today sponsored by StuCo.
Each day Willie the Elf will ask the students to participate in an activity that helps spread holiday cheer. Today's goal is to write your favorite teacher or teachers thing them for all they do.  When you are done with the letter leave it in their pod box.
Tomorrow Willie the Elf is asking each of you to bring an unwrapped toy to donate to Toys for Tots.  You can leave these gifts in the Pod boxes or with the officers.
Thanks,
Laura Gladney-Lemon
The Wildcat Boy's Basketball team won third place over the weekend at the Carlisle-Krueger Classic. The team beat Manvel on Saturday afternoon to secure the third place finish. The Wildcats were led by seniors Xavier Ferrell and Rae Rae Wilson, who both earned spots on the All-Tournament team. The Wildcats would like to thank all of the fans that came out to support them over the weekend.
Thank you.
Zackary Bartel
On Saturday at Pearland High School, 11 choir students competed in the third of four rounds of All-State Choir Auditions. Eight students placed in the top 7 in the region, and four are advancing outright. Travis Faulknor, Iris Garcia, Sarah Hart, and Zach Hoover have advanced to the final round and will audition for the All-State Choir in January, and Kendall Eley, Barrett Langford, Justin Pollio, and Anna Tegeler are alternates to the audition. Congratulations to these choir students!
James Park
Attention Best Buddies members, we will be having our annual Christmas party on Tuesday right after school! Come by and celebrate the holidays with us. Hope to see you there.
BB
We kept up with our winning ways this weekend. It was all in all the best weekend that Clear Creek debate has had on all fronts and overall team performance.
Seniors Sahar Jiwani and Christina Morrison won first place overall team in Public Forum Debate and finished their state qualification as well. They were perfect through the weekend not dropping a single ballot or speaker point. This is a feat that can not be understated. Junior Greyson Gilliam and Sophomore Anusha Jiwani also placed in the 5th in Public Forum debate as well.
Christina also placed 4th in foreign extemp along with sophomore Alisha Sood placing 6th and getting her first state points of the year.
Senior Justyce Yuille continued to do well in oratory placing second and finishing her state qualification to go along with her 1 and a half national qualifications this year already. Junior Katie Parker gets performer of the weekend award by getting to finals in all 3 events she took to the tournament including oratory where she placed 4th.
Katie Parker along with Senior Reagan Brooks placed 6th in Duo Interpretation and 8th in Record Mime.
Sophomore Scott Lindberg placed 6th in Congressional Debate getting another state point.
Senior Arbera Bedini placed 4th in Impromptu Speaking.
We also had many other students get to various semi finals like Mercedes Holmes, Greyson Gilliam, Anusha Jiwani, Catherine Pierce, Niraja Patel, and Alissa Bearden.
Brian Darby
The Theatre Department would like to congratulate Ashlyn Carter, Madelyn Chidester & Michelle DeMoss for qualifying for Nationals in Group Acting at this past weekend's Texas Thespians Festival.  This means that they received an overall rank of Superior from three separate judges, which placed them within the top 10% of over a thousand students who competed.
Major congratulations also go out to London Strickland, who auditioned for colleges at the Festival and was accepted to Stephen F. Austin State University's Theatre Education program.  London was offered a two-year scholarship valued at over $30,000.  It was a great weekend for the Clear Creek Theatre Department!
Thanks!
Bradley Hewlett, Theatre Director