Wildcat Web News 12.8.15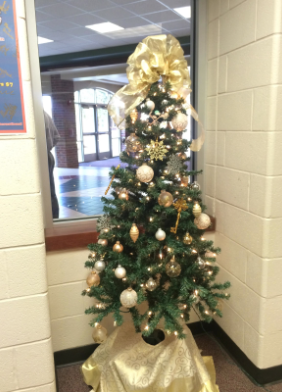 12.08.15
Tuesday Announcement:
Today, Willie the Elf is asking everyone to donate to Toys for Tots. You can drop off these new, unwrapped toys in the boxes in the pods or to the officer. Tomorrow, he asks that you bring a canned food product for the food bank. Thank you for your participation. 10 days until break!
Laura GL
The Clear Creek Cavalier Dance Team is offering a
 fun filled evening of dancing, Christmas movies, arts & crafts, snacks and treats for "little ones" and their Siblings (ages 3 – 10). Plan a date with your sweetheart or get some Holiday shopping done while your Children enjoy a "Polar Express Party"!
Here's how the evening will work
What: Reserve a spot for your little ones.
Cost is $20 per child for the 1st child + $10 for each additional sibling.
Where: Clear Creek High School Dance Room & Trooper School Room When: Friday, December 11 7 – 10 pm
Who: Cavalier Dance Team, Director and Team Parents
Space is limited so please sign up early.
Please contact Karrie Adams at [email protected] or Send e-mail to
[email protected] for any questions!
Register Online (Preferred) or Walk-ins welcome
We will accept Credit Card (+ $3.00 processing fee), Cash or Check
The Clear Creek and Clear Falls Booster Clubs are raffling off a Stainless Steel Modular Cooker.  This was built in our shop out of 3/16ths steel and is built to last.   Please contact me if you would like to buy any tickets or have any questions about the cooker.
Thanks!
Ralph Stokley