Made in the A.M. launches One Direction's hiatus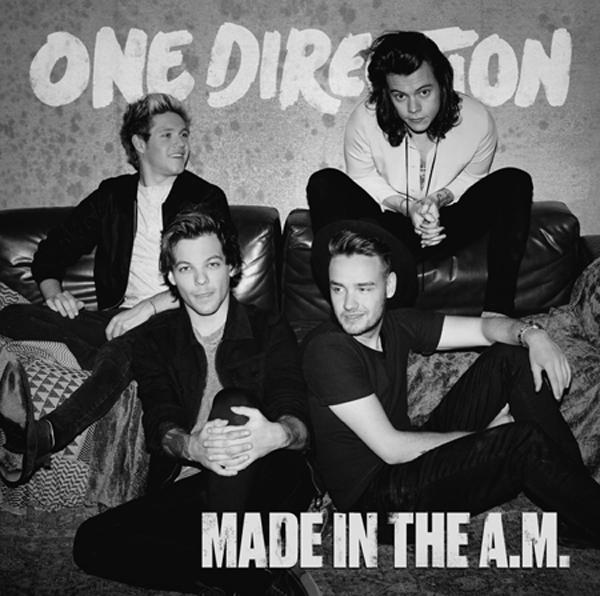 Alyssa Lobue, Teen Interest Editor
January 11, 2016
One Direction recently released their fifth album, Made in the A.M, and performed their last concert of their eight month long tour, On the Road Again, and are now looking towards an extended hiatus where the boys will temporarily part ways for separate work and time to relax.
"We are all a bit of a mess," Liam Payne said. "None of us ever get enough sleep although we've got to be grateful for all of their fans screaming for us outside our hotel room. It's not a split though. Just a break. We aren't going anywhere."
The last concert was performed in South Yorkshire, England with 13,500 tickets sold, complete with a stageside conga line held by Liam Payne's father.   
Made in the A.M. was released on November 13. The album was released as normal, despite the lack of a tour to follow it up.
Although the stress seems to have gotten to every member of the band, especially since the departure of former band member Zayn Malik, the boys continue to show love towards their fans and negate false rumors. 
A popular rumor as to the reason for the hiatus has been a supposed feud between Harry Styles and Louis Tomlinson, even stating they refused to board a private plane together. One Direction has released statements since then saying that there has been no tension between the four members.
"Gonna miss doing shows for a while. It's the best part of what we do. That's why we were emotional. Don't let the papers or online stuff tell you we aren't coming back," member Niall Horan said. "We had a little sit down and we decided we all wanted a little break. We're going to have some breathing time and spend that with our families. We've had five years of craziness. Now we need to go away, become mad old recluses, and then come back with giant beards. Don't believe anything you read. We stand strong as a band and as brothers."
Even though the band will still appear at award events and other music related shows and plan to eventually reunite, each member has released a statement, thanking those who have supported them throughout the years.
"Thank you anyone who has come to watch us live over the past few years. It's wonderful to be able to play our music live for you. Safe to say, last night was perfection," One Direction released.
Harry Styles released his own personal acknowledgment of gratitude on Twitter.
"We have been lucky to work with such an amazing crew throughout the past few years of touring. To all of you, thank you for having us. You've been our everything out there, and we love you. Thank you. H," Styles tweeted.
Each member of the band has their own personal plans for the period of time where the band has decided to be apart. Niall Horan plans on launching a solo career and has been writing music for the past two months with Justin Bieber.  Louis Tomlinson plans to use the downtime to focus on Briana Jungwirth, an L.A. based stylist who is carrying Tomlinson's child. Information regarding Tomlinson and Jungwirth's relationship has been undisclosed ,although since the news of the pregnancy was made public, they have not been seen together. Briana did appear at one of One Direction's recent shows, where she was spending time with Louis' mother and sister.
Liam Payne plans to spend more time with his family and girlfriend, Sophia Smith, since the tour has restrained his ability to visit. Professionally he plans on writing music and possibly starting a DJ career. Harry Styles has received many offers and plans to accept an offer to sign with Sony.