Justin Bieber makes his comeback with Purpose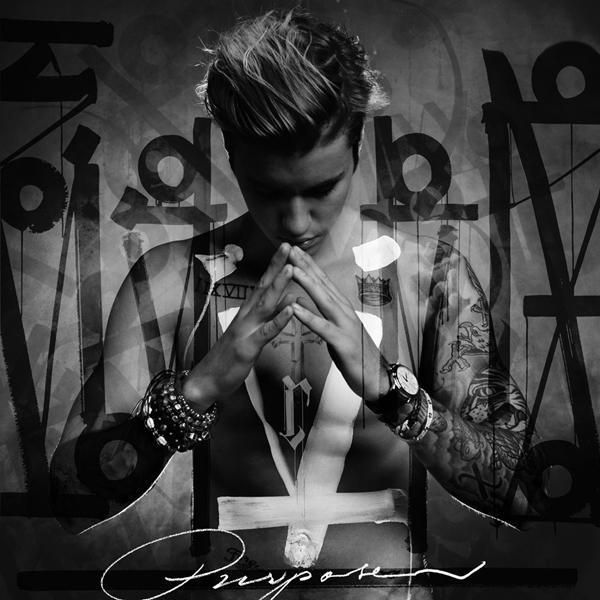 Emily Berthiaume, Editor-In-Chief
January 13, 2016
Justin Bieber has not had the best last two years. Headline after headline exposed some new scandal or PR nightmare Bieber was involved in, including a confiscated pet monkey in Munich, DUI arrest in Miami Beach, and brothel visit in Rio de Janeiro. However, on his new album, Purpose, Bieber seems intent on apologizing for his past behavior and looking towards a bright, EDM-and-hip-hop-filled future.
Several songs on the album, including the career-reinventing Where Are U Now, Sorry, and EDM ballad I'll Show You, are coproduced by Skrillex, who heavily influenced Bieber's new style of music, further separating himself from his teen-heartthrob, bubblegum-pop days of past. Jason "Poo Bear" Boyd was also a notable producer on the record.
"The album boasts a consistent palette of lush, low-key electro-dance sounds: sun-warped synths, chipmunk accent vocals, rattling trap hi-hats, and loads of bass," Billboard said of the unique production in its four out of five stars review of the album.
Love Yourself, a biting kiss-off track co-written by singer-songwriter Ed Sheeran, is a standout of the album and a break from the hip-hop and dance music heavy previous songs. Other highlights include pop collaboration The Feeling featuring up-and-comer Halsey and mega-hits Sorry, What Do You Mean, and Where Are U Now, all of which have been receiving solid air time on the radio. I'll Show You showcases confessional lyrics about the life in the limelight, as Bieber admits, "my life is a movie/and everyone's watching" and "don't forget that I'm human". No Pressure, a collaboration with Big Sean, continues the theme of remorse: "I've made a few mistakes/I'm the only one to blame", Bieber sings.
In stark contrast to his previous albums, there are not many tracks primarily focused on girls or being in love, partially because of Bieber's highly publicized relationship and later break-up with Selena Gomez.
"There are no accounts of Justin saving you from unappreciative boyfriend, your fear of falling of in love, or your low self-esteem, which makes it his least sexiest work to date," SPIN wrote.
However, despite its meaningful themes, Purpose is still a "party record", mainly due to its EDM centered production, according to Billboard.
"Bieber isn't trying to rock the club; this is psych-up music for the man in the mirror", Billboard wrote.
Children, a semi-movement-for-change anthem and Life is Worth Living, an assuring ballad, are two of the lowest moments on the album, with weak lyrics and boring tunes.
Overall, the album has received generally positive reviews from critics who agree that Bieber is moving in the right direction, despite a couple of hiccups along the way. SPIN called the album Bieber's "best album of his career", with NME saying there were "plenty of good decisions" made. Everyone agrees that the new Bieber is reinvented and ready to take back his former position at the top of the charts.