Wildcat Web News 10.15.19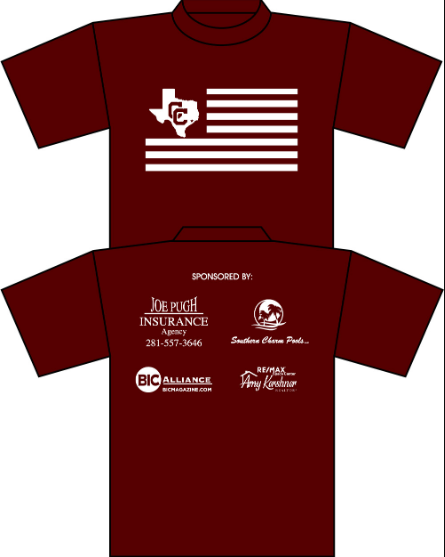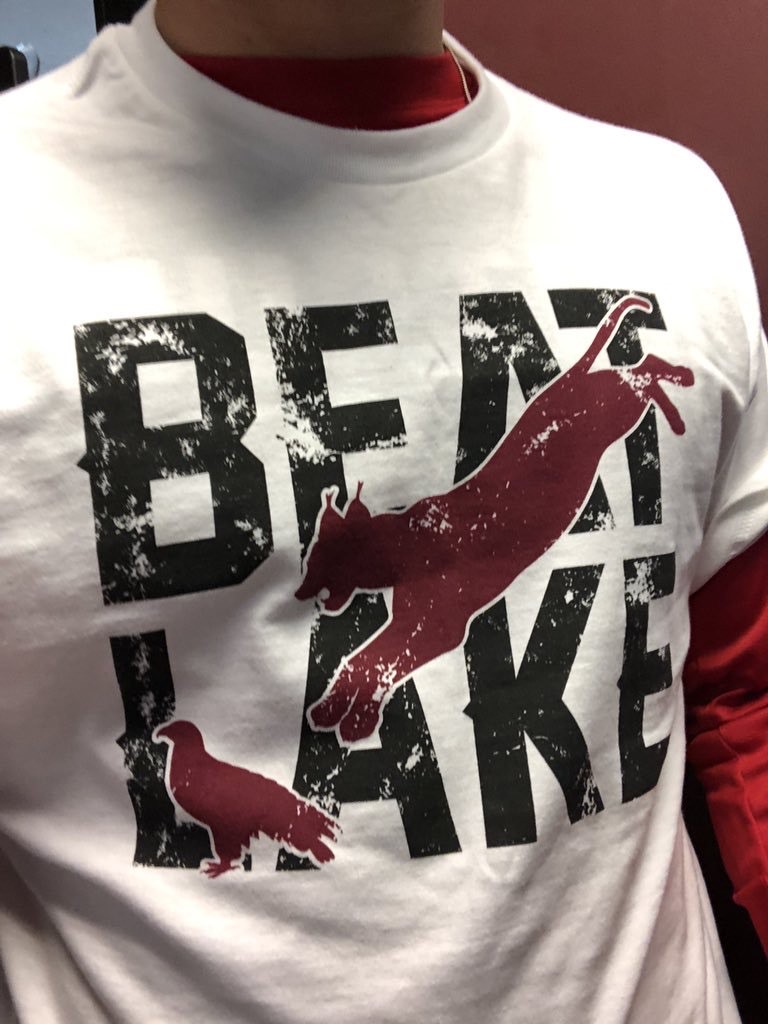 Buy Lake one at school store…
10.15.19
Boys Basketball are selling these spirit shirts at lunches this week and our booth on Friday. The cost is 10 dollars. There is a limited supply so you can order directly from me or buy them at lunch or at the booth. Staff if you are interested in these shirts please send me an email.
Coach Wes Bryan
Attention Seniors:
Balfour will be on campus in the cafeteria during all lunches to take Graduation invitation, cap and gown orders this week. You must have a cap and gown to walk at graduation. Girls need to order on Tuesday and Wednesday, boys need to order on Thursday and Friday this week. Balfour will be in the cafeteria during the Homecoming Carnival on Friday. Please see It's Learning announcements for more information.
Holly Kent
Tonight Creek Volleyball hosts Alvin for another important district volleyball match with the Varsity playing at 6:00 in Carlisle Fieldhouse.  We will also be honoring our 6 players in the Senior Class of 2020 so please come out to support Creek Volleyball tonight.
Scott Simonds
We had Region Orchestra Auditions this past Saturday and I wanted to share with you the results from our awesome Wildcats!
We had 34 students try out from CCHS and 22 of them made it!  We once again came in 2nd place behind Clear Lake Orchestra for the most students to make it from a given school for the fourth year in a row!
I am so proud of our students for their incredible dedication, perseverance, and motivation to rise to this challenge!  They have to learn the Texas All-State etudes to audition and they are extremely technically demanding.  All the students worked very hard and I couldn't be more pleased with their efforts and growth through the process.  Please help me congratulate the following students (Special shout out to Bryan Dawn for earning 1st chair on bass and Matthew Ha for earning 2nd chair in the whole Region on cello):
Full Orchestra:
Violin
Hannah Heydorn, rank 23 (Junior)
Amanda Gumban, rank 27 (Senior)
Daniel Lam, rank 30 (Senior)
Viola 
Georgia Smith, rank 4 (Senior)
Hudson Murray, rank 6 (Junior)
Brooke Best, rank 8 (Freshman)
Greyson Kramm, rank 12 (Freshman)
Cello 
Matthew Ha, rank 2! (Junior)
Dennis Kostjuhin, rank 11 (Sophomore)
Bass
Bryan Dawn, rank 1! (Senior)
Gabriella Allen, rank 4 (Senior)
Nik Risoldi, rank 8 (Junior)
String Orchestra:
Violin
Aivry Zamora, rank 38 (Sophomore)
Adrianne Ross, rank 41 (Senior)
Hana Embry, rank 42 (Sophomore)
Heidi Nguyen, rank 61 (Junior)
Gabriel Traslavina, rank 63 (Junior)
Viola
Sofia Rocha, rank 13 (Sophomore)
America Malacara, rank 19 (Senior)
Elise Matthews, rank 22 (Junior)
Cello
Emily Klang, rank 19 (Junior)
Bass
Andrew Stell, rank 12 (Sophomore)
Thank you for all your support!!!
Katherine
Katherine Grobey