Wildcat Web News 1.22.16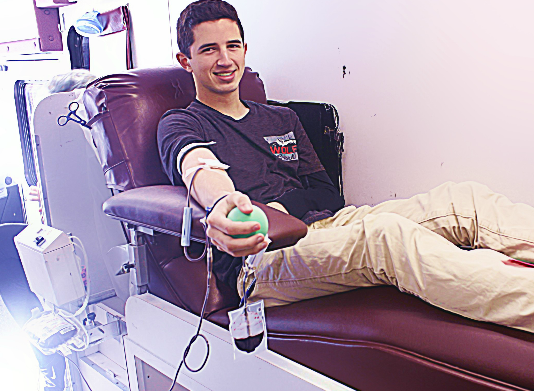 1.22.16
Great blood drive at Creek today. Lives saved. Go Wildcats!
Photo by Sierra Dickey
1.22.16
The boy's basketball team wraps up the first round of district with a big rivalry game against the Clear Lake Falcons. The games will be at Clear Lake High School and the game times are 4:00, 5:30, and the varsity at 7:00. Make sure to get to the game early because of construction and parking issues at Clear Lake. Please come out and support the Wildcat boy's basketball team."
Thank you and have a great day.
Zackary Bartel
High School Juniors Model Search
The Clear Creek Education Foundation, a 501(c)(3) organization, is looking for some star power to kick‐off the 10th Annual Fashion Show, benefitting students and teachers of Clear Creek Independent School District through programs such as Teacher Innovative Grants.
If you are a current junior in high school (male or female), are in good academic standing, involved in school and community activities, and demonstrate all that is positive about CCISD, please submit the model application at the link below no later than February 7, 2016.
This event salutes high school juniors that represent all that is positive about CCISD as they participate as student models. The show is produced by Lenny Matuszewski, Jr., nationally known fashion show producer and will feature fashions from Dillard's Baybrook. The evening will showcase many areas that we "Love" about CCISD including an array of student entertainment and much more! Please mark your calendar and don't miss out!
*Only online applications will be accepted. Deadline is Sunday, February 7th, 2016 at midnight
Click here to apply to be a model!
Once selected, student models will be required to pay a $30 participation fee, which covers the cost of their food and a keepsake t-shirt. There will be a $75 admission fee for family members and guests to attend the event, which includes food and beverage. Models are not required to pay the admission fee.
For more information, please contact CCEF Director, Kaci Hanson 281.284.0031 or [email protected].