Wildcat Web News 2.08.16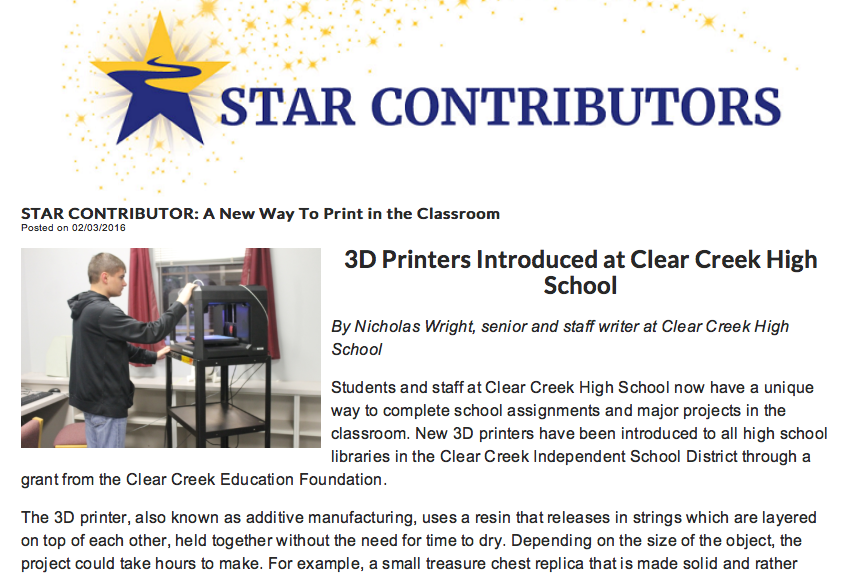 2.8.16
For Valentine's day StuCo will be selling SODA grams. Buy your friends, your crush, or even yourself a soda to celebrate Valentine's day. $1 each, they will be sold at all three lunches Monday through Wednesday.
Ms. G-L
Congratulations to Paws on Productions members:
Justin Adams, Alex Barba, Sabi Ezeh, Kat Henderson, Drew Huddleston, Austin Jaramillo, Andrew Passantino, Austin Riccio, Christine Taylor and Gabbi Vargas for getting superior scores to advance all 4 of their short films to quarter-finals on the road to state in UIL.
If possible, could it please be added to today's announcements.
Thank you so much!
Kerrie Thompson
Juniors, are you taking the new SAT this spring? Will you be ready for the new, more difficult "optional" essay—which really isn't optional for most people? Make sure you are by taking one of our 2 Crash Courses for the New SAT Essay. The first is this Saturday, 8:30-12:00. The cost in only $40. You may register by bringing a check or money order made out to CCHS to the office in C200 before or after school. The class is limited to 30 students, so be sure to register soon.
Ken Fontenot
Congratulations to the girls swim team for taking 8th place and the boys swim team for taking 9th place.
The girls medley relay consisting of Caitllyn Lavan, Mallory Hull, Peyton Roemer and Elizabeth Goode took 8th place.
The boys medley relay consisting of Scott Tippelt, Diego Allison, Dalton Way, Todd Lyle took 7th place
Peyton Roemer took 4th place in the 200 free and the silver medal in the 500 free
Caitlyn Lavan took 7th place in the 200 IM and 14th place in the 100 back
Todd Lyle took 8th place in the 50 free and 12th place in the 100 Free
Libby Goode took 6th place in the 100 Free and 4th place in the 100 Back
Diego Allison took the bronze medal in 100 Free and in the 100 Breaststroke
Mallory Hull took 13 place in the 100 Breaststroke
The girls 400 free relay consisting of Caitlyn Lavan, Emily Mahon,Autumn Brumfield and Libby Goode took 9th place
The boys 400 free relay consisting of Todd Lyle, Dalton Way, Mitchell Bonvillian, Diego Allison took 5th place.
Diego broke his own school record for breaststroke with a time of 58.33-
Anne Woolweaver
Interested in teaching and working with children –
Trooper School or Teacher Education and Training are courses available to juniors and seniors.
Applications are available in the Counseling Center, the PODS, and with Mrs. Fanders in G-125 or Mrs. Radicioni in G-112.
Thanks.
Fanders and Radicioni