Wildcat Web News 2.09.16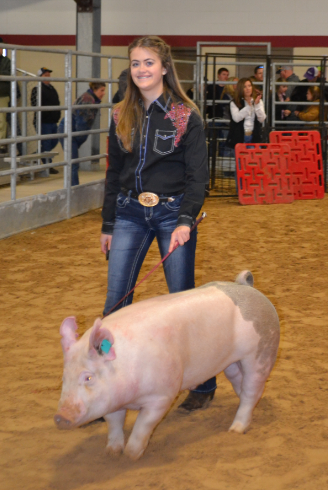 2.09.16
Project Graduation Friday Lunches Morning
This Friday Project Graduation kicks off their Friday lunches in the courtyard. Come outside and enjoy lunch while supporting Project Graduation.
Mrs. Brinsko

Please join us in congratulating Allison Reed for being chosen as the CCISD Military Science Brigade Commander. In a competition with the highest rated cadets throughout the district, Allison was selected as the top Cadet of the over 1200 cadets in CCISD. She will be promoted to Cadet Colonel by the CCISD Superintendent, Dr. Smith, in a ceremony this afternoon. Cadet Reed represents a proud Clear Creek tradition of producing outstanding cadets. This is the third year in row that the top cadet has been a Clear Creek Wildcat.
Col. Harris
Reminder to all FFA members that our February FFA meeting will be tonightTuesday the 9 at 6:30 PM in the cafeteria. We will serve brownies and ice cream!
Natalie Terry, Ag Science Teacher