Wildcat Web News 2.16.16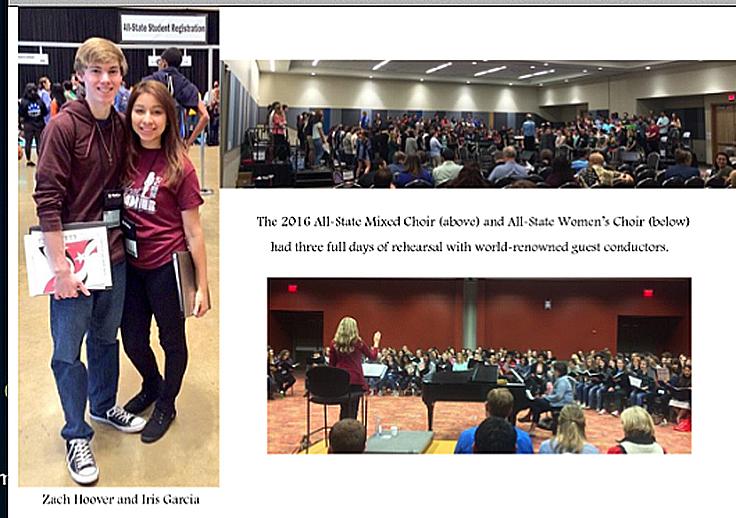 2.11.16
The Men's soccer team took on Friendswood in district action.
The JV lost 2-1.
The Varsity won 4-3 in an emotional come from behind victory.
Reece Winters and Jesus Solano each scored a goal and Oscar Perez scored twice including the game winner in the final minute of play.
The next game is Saturday when the team travels to Clear Springs to defend the 518 Cup!
Chris Cobb
A BIG congratulations to Paws on Productions members
Justin Adams
Alex Barba
Katherine Henderson
Austin Jaramillo
Andrew Passantino
Austin Riccio
Christine Taylor
Gabbi Vargas


on becoming Semi-State Finalists. The top 18 documentaries were chosen out of 750 of films around the state of Texas and ALL 3 of their documentaries were selected.


Please wish them luck as they go in the next round in hopes to advance to State Finalists.
Kerrie Thompson
Last week, sophomore Zach Hoover and senior Iris Garcia represented CCHS on the state level at the Texas Music Educators Association by participating in the All-State Mixed Choir (Zach) and All-State Women's Choir (Iris) – placements that were awarded to them through a series of four progressively more competitive auditions that occurred September, October, December, and January. These students worked daily on their audition music from July until January and, as a result of their dedication, hard work, and skill at auditioning, were awarded the highest honor a Texas high school choir, band, or orchestra student could achieve. We are so proud of them.
Zach and Iris spent four days in San Antonio in rehearsal with the other All-Staters from every part of Texas who made the choirs under the direction of world-renowned guest choir directors, culminating in performances on Saturday to a packed hall of thousands. The performances were of the highest artistic quality, and the entire experience is literally life-changing for our students.
Please join Mr. Stultz and I in congratulating Zach and Iris on their achievement.
James Park
JUNIORS! The first new SAT is coming this March, and the first SAT prep course designed for the new SAT is this Saturday. You may register by bringing a $90 check made out to CCHS to the C200 office ASAP. Only 30 students will be allowed to register for the course. See our posters in the hallways for more information.
Ken Fontenot