Boys Soccer takes on Lake Friday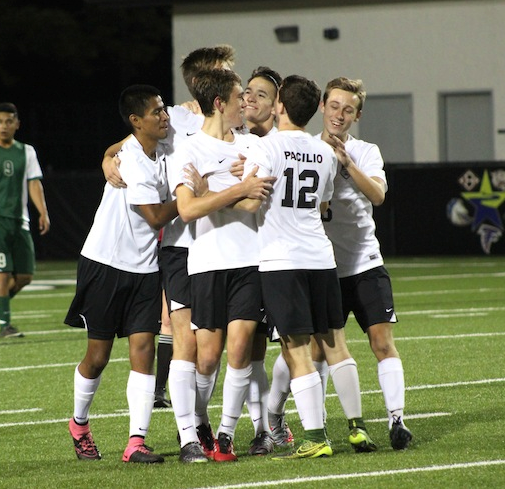 Photo by Aleida Solesky
The Boy's soccer team traveled to Dickinson last night.
The JV team lost another close and hard fought match.
The Varsity won 2-1 in another come from behind victory. Alvaro Anez scored his third goal of the season on a well placed free kick just outside the box and Cooper Wamack scored his eighth goal of the year on a header from a beautiful cross from Ali Rahim.
The next game is on Friday at Home against Lake. JV at 5:00 and Varsity at 7:00.
Come out and get ROWDY.
Chris Cobb