Wrestling is being overlooked at Creek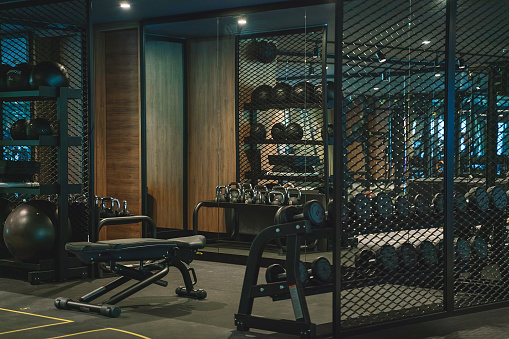 As the whistle blew the two men headed to the mat and began to duke it out. Headlocks, leglocks, and body slams were seen throughout the match. Then a slam was heard as it echoed around the room and the man laid flat and was out cold and, so were the famous numbers one…two…three…four…five, were called out and the match was over. What was just witnessed was just one Clear Creek wrestling match.
"I chose wrestling because I wanted, to get fit and learn how to defend myself if I'm in a dangerous situation," Juan Camacho, who has been doing wrestling for three years and is in eleventh grade said.
At Clear Creek, wrestling season starts in November and ends in February. As of right now wrestling practice is available both in the morning at seven a.m. and after school at 4:30 p.m.
"A typical practice that we do in wrestling consists of takedowns, 25 pushups, and 25 pullups," Camacho said.
When joining wrestling, people do not have to buy their own equipment; such as, headgear, wrestling shoes, mouthguards, and a wrestling singlet.
"It's very cool of wrestling to make students not have to buy their equipment because there are some people that might not be able to afford all the gear needed," Camacho said.
At Clear Creek, the wrestling team also has a warm-up that they do every day that consists of running around the mat for 20 minutes and for the last five minutes they do pushups.
"The warm- ups are the same every day, but the practices differ," Camacho said.
At Clear Creek there is a girl wrestling team in which at URLS (The place where wrestling teams will meet for a competition that is not in a school) girls will wrestle girls, but at practice girls are allowed to wrestle other boy wrestlers if they want.
"I don't wrestle girls, but other wrestlers are allowed to," Camacho said.
Of course, there are special wrestling moves that are available to learn, like the Firemen's carry, the High-C, the Half Nelson, and Shoot for the Moon. There are also the basic moves like the double leg, the single leg, and a simple headlock.
"Learning the moves is honestly the best part of wrestling because you are able to use any move you want to against your opponent, "Camacho said.
Clear Creek also offers scholarships to wrestling students as they are exceedingly difficult to earn, but it is extremely worth it because it allows people to go to very prestigious colleges completely for free.
"I am trying my hardest to get this scholarship as it will provide me with so many opportunities of different colleges I can go to and continue my love for wrestling in and out of college," Juan said
Actual wrestling is vastly different from what we see on tv, real life wrestling absolutely does not use ladders and chairs against their opponent.
"Wrestling on tv is completely scripted and in real wrestling we don't do any of the stuff that they do," Coach Willison, who has been coaching at Clear Creek for six years, said.
As of right now wrestling only has forty people, and when it is compared to the other sports at Clear Creek, that is drastically low.
"I feel like wrestling in Clear Creek is most definitely overlooked when compared to the other mainstream sports that are available at Clear Creek, like basketball, baseball, and soccer," Willison said.
The wrestling team right now needs a boost of people to join, so that they can get some excitement and new opponents amongst themselves.
"Everyone is different, but I do believe that if a huge amount of people joined wrestling, then it would make a big morale burst in people and in myself too, it would make me, and my team try harder," Willison said.
Wrestling is always open and available for any weight class and anybody to join and hopefully more people will give wrestling more of a chance and see how fun and exhilarating it truly is.