Wildcat Web News 3.28.16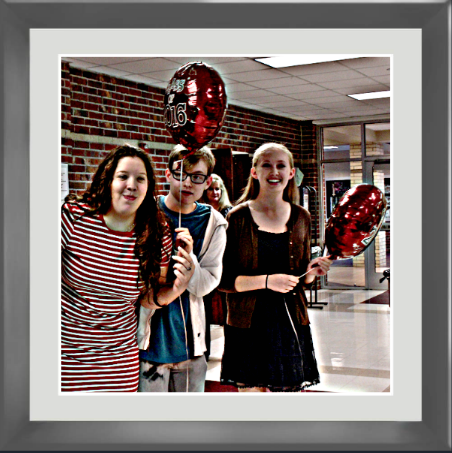 3.28.16
Over the weekend The Robonauts traveled to Huntsville, Alabama to compete in the Inaugural Rocket City Regional. Our students worked very diligently to get our robot ready for competition, help other teams with their robot so they could have the opportunity to compete, scout all the other robots in order for us to determine our winning strategies, and contribute to yet another WIN!! =)  The Robonauts now have a 12-regional win streak!!  We were also awarded the Creativity Award by the judges for our overall robot design, in particular our intake mechanism.  Please congratulate the following Wildcats on the 2016 Robonauts team:
–        Kyle Anderson
–        Santosh Balachandra
Thank you!!
Joey Segura, M.Ed
There will be a Drama Club Meeting on Wednesday at 2:45 in N106.
Thanks!
Bradley Hewlett, Theatre Director
This past Thursday, the Theatre Department competed in UIL One Act Play District with a production of The Crucible by Arthur Miller.  In an extremely competitive field of eight schools, our production was ranked in the top three and selected to advance to the Bi-District round.  Friendswood and Dickinson were also selected to advance and Clear Falls was chosen as the alternate.
Two of the three judges gave the production the highest possible rating of Excellent in Acting, Directing and Technical Elements as well as a rating of Excellent on the Overall Production.
The following students also earned individual medals:
Jerrica Burke (12) – Technical Award
Cole Hutto (11) – Honorable Mention
Zoie Ellis (11) – All-Star Cast
To make it out of our District is a difficult task in any year.  To earn these achievements in a year in which we have not had a stage to rehearse on is nothing short of remarkable.  Mr. Samson and I could not be more proud of the efforts our students have made.
The Crucible will compete again this Saturday (4/2) at Dickinson High School and will be performing third at about 3:30 PM.  Tickets are $5 for the entire contest.  Please come out and support this tremendous Company as they take the stage alongside Friendswood, Dickinson, La Porte, Deer Park & North Shore!
Bradley Hewlett, Theatre Director
Congratulations goes out to the following Art students for the incredible work shown at Thursday's CCISD Young at Art Exhibition.
Maddie Castillo – Best in Show in 3D Sculpture
Ruben Flores – 3rd place in 3D Sculpture
Eva Paslavaska – 1st place in 2D Drawing/Painting
Allison Wilkes – 3rd place in 2D Drawing/Painting
Well done to all of the students who participated.
Terri Foltz-Fox
The Varsity Girls Track Team competed at the Clear Springs Invitational on Thursday and had great finishes.
Hailey Chorn took 2nd Place in the 2-Mile. Your 3rd Place finishers included Jessica Ransom in the 200 Meter Dash and Brittany Clark in the 400 Meter Dash. Other Lady Wildcats who scored points for their Team included Hailey Chorn in the 1600 Meter Run, Kristina Paul in the 400 Meter Dash, Jessica Ransom in the 100 Meter Dash, Anna Schuering in the Pole Vault, Skiye Sparks in the Shot Put and Discus, and the 4×400 Meter Relay Team of Jessica Ransom, Kristina Paul, Aaliyah Thomas, and Brittany Clark.
Congratulations to our Lady Wildcats!!!
Zach Zepeda