Wildcat Web News 3.29.16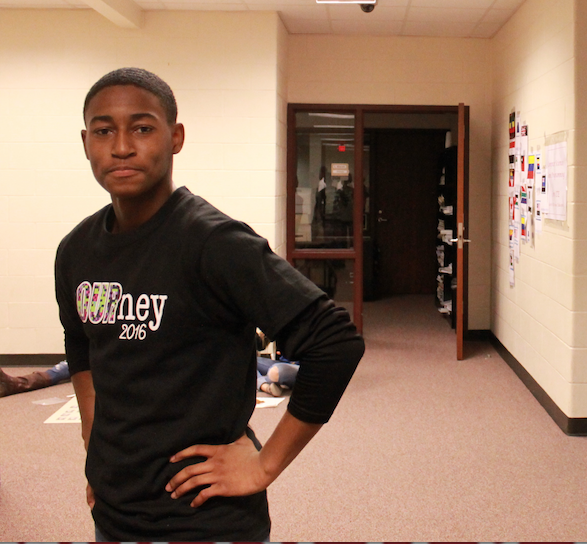 Issac asks if you have remembered to purchase your senior ad in the yearbook. Deadline is Friday, April 1-no foolin'!
3.29.16
Reminder to students that all Pink Bow participants must have their forms completed and turned in to the D100 office by this Friday, April 1.
Go CATS Go !
Ruperto Jaso         
Galveston County Boys Basketball team has three Creek players.
http://www.galvnews.com/sports/high_school/free/article_c053655f-9a9b-5745-b10a-c81eec24b29d.html
Congratulations to the Girls water polo team for defeating GBall by a score of 18 – 6 to take 2nd place in district.
Congratulations to the boys water polo team for defeating  GBall by a score of 21- 5 and taking 1st in district
Congratulations to the boys team for defeating Jersey Village by a score of 6- 5. We would like to thank all of the fans that came out and supported us yesterday.
Anne Woolweaver
The Varsity Girls Track Team competed at the Clear Springs Invitational on Thursday and had great finishes
Hailey Chorn took 2nd Place in the 2-Mile. Your 3rd Place finishers included Jessica Ransom in the 200 Meter Dash and Brittany Clark in the 400 Meter Dash. Other Lady Wildcats who scored points for their Team included Hailey Chorn in the 1600 Meter Run, Kristina Paul in the 400 Meter Dash, Jessica Ransom in the 100 Meter Dash, Anna Schuering in the Pole Vault, Skiye Sparks in the Shot Put and Discus, and the 4×400 Meter Relay Team of Jessica Ransom, Kristina Paul, Aaliyah Thomas, and Brittany Clark.
Congratulations to the Lady Wildcats
Coach Zepeda
The Lady Wildcats participated in the 24-6A District Golf Tournament last week at Galveston Country Club.  Varisty 1 finished 2nd place overall and will now advance to the Regional Tournament.  Team members include Lauren Bentley, Lauren Stovall, Ana Vallejo-Herrera, Bianca Zamora and Becca Low.  Lauren Bentley was 2nd place overall, shooting 81, 82.  Varsity 2 finished 6th overall beating all other varsity 2 teams and 3- varsity1 teams. Team Members included Raalee Wilkins, Caroline Singletary, Michelle Pardivala, Mary Brinsko and Lindsey Ashorn.  Medalist representing Clear Creek included Aubrie Sultzer, Aubrie Smith and Peyton Galyean.  Lauren Stovall and Raelee Wilkins earned 2nd team all-district honors and Lauren Bentley earned 1st Team All-District. Next up for the Lady Wildcats is the Regional Tournament on 4/11-12 at Eagle Point Golf Course.  Let's Go Wildcats!
Kayla Williamson