Wildcat Web News 3.31.16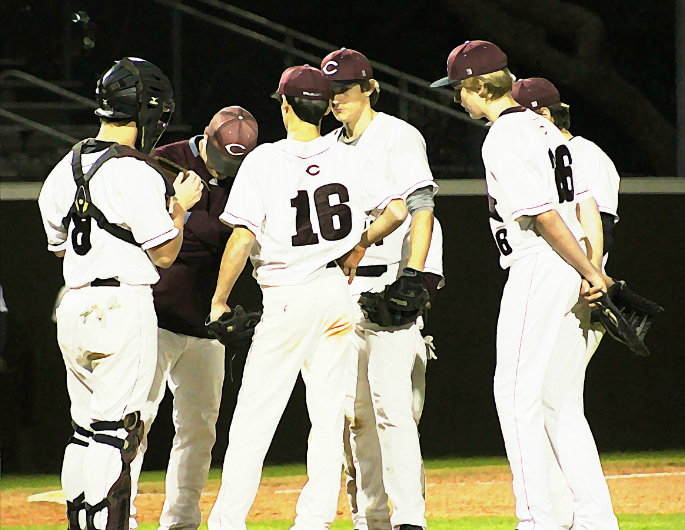 3.31.16
Help support CCHS Cheerleaders by attending Chili's Gives Back Night on Tuesday, April 5.  Flyers are available at the hostess stand for you to give to your server.
Kim Neal
Let's GO for Pink Bow!!!
Reminder to students that all Pink Bow participants must have their forms completed and turned in to the D100 office by this Friday, April 1.
https://animoto.com/play/CWa94FitQG4to0KkScFi5g
Ruperto Jaso        
ATTENTION GRADUATING SENIORS WHO ATTENDED FALCON PASS ELEMENTARY SCHOOL –
Congratulations on all of your accomplishments and your approaching graduation from High School. If you attended Falcon Pass Elementary School, we would like to invite you back to celebrate your success, and wish you well with your future plans. Join us on Thursday May 19 2016, from 2:45-4:00 pm in the FPE Library for refreshments and to reminisce about the "good old" days" when you were a Falcon Pass Voyager, with your friends and teachers from our school. If you know any seniors from FPE, please help to spread the word to them as we would love to see all of you again. Please park in the front parking lot and be on time since the elementary school children will be dismissed shortly after and traffic congestion will be an issue. PTA is offering a scholarship opportunity please see details below.
Please RSVP to Lori Breon at 281-284-6212 or [email protected] by May 12, 2016 if you are attending or if you have any questions and need additional information.
Falcon Pass Alumni Scholarship Available-Download App here https://creekhilife.com/creek-document-downloads/
The Falcon Pass Elementary PTA offers a $250 scholarship to a graduating Clear Creek High School senior. The scholarship supports a former Falcon Pass Elementary student who is focused on achieving their career goals through higher education. Applicants must have attended CCISD schools for at least four years, two of which must have been at Falcon Pass Elementary. Applications are available at the front office of Falcon Pass Elementary and are due by April 29, 2016.
Lori E. Breon, School Secretary
Falcon Pass Elementary
281-284-6200 * [email protected]