Wildcat Web News 4.13.16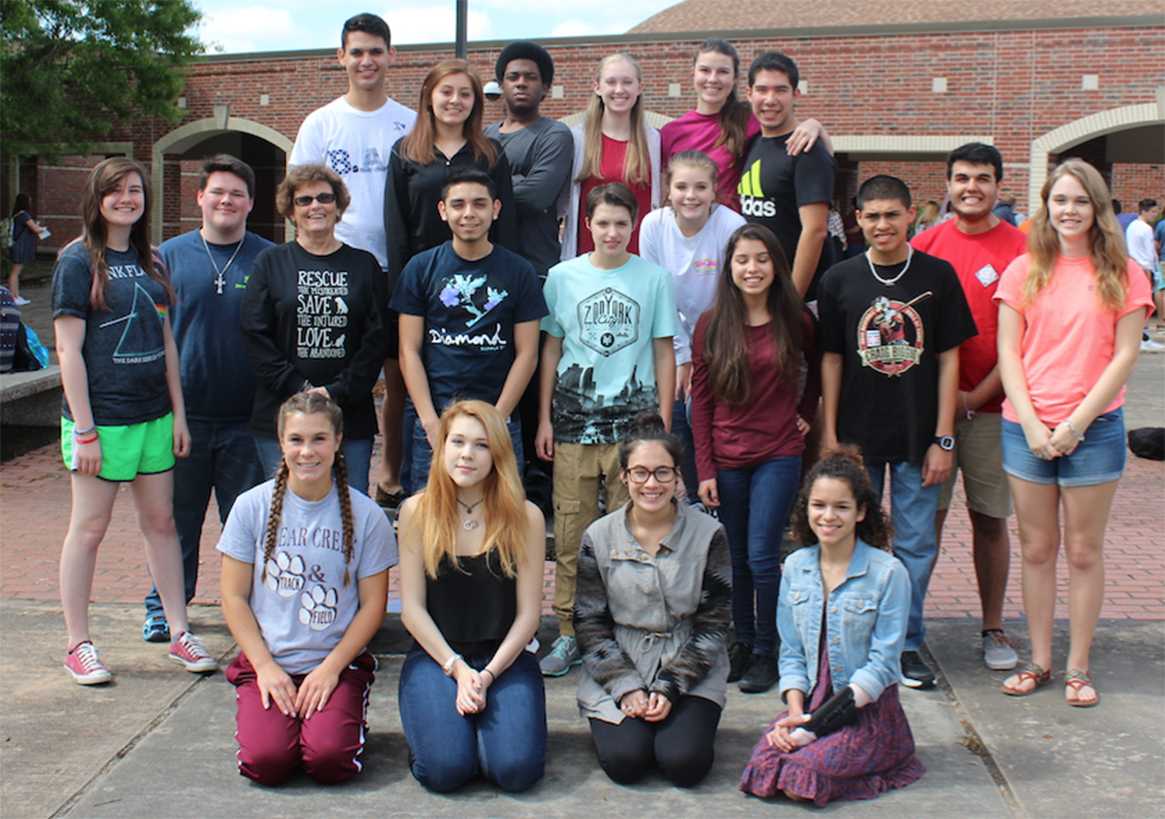 The Creek HiLife Staff 2015-16
4.13.16
Congratulations to Anna Scheuring for having her story chosen for Best of School Newspapers Online, which is a showcase of the top student work being produced by members of the SNO Network. Of the hundreds of stories submitted weekly, only 30 stories are chosen. Her story is about the Pakistan terrorism bombing during the Easter holiday.
Huge congratulations to Creek HiLife online! The HiLife news staff has published three stories chosen for Best of School Newspapers Online, and because of that, have been awarded the Excellence in Writing badge for 2015-2016. Managing Editor of this page is Evelyn Salinas.
Wynette Jameson
The Varsity Girls Track Team completed their First Day of the District Track Meet this past Monday at Challenger Columbia Stadium with the completion of the Field Events, Running Prelims, and the 3200 Meter Run!
Advancing to the Area Track Meet from the First Day of District are: Skiye Sparks your District Champion in the Shot Put and in the Discus taking 3rd Place, Alexis Spears in the Shot Put finishing in 3rd Place, Anna Scheuring in the Pole Vault taking 3rd Place, and Hailey Chorn in the 3200 Meter Run finishing in 4th Place.
The District Championship is a very close race right now so come out tonight at Challenger Columbia Stadium and support your Lady Wildcats as they compete in the Running Finals on their final day of the District Track Meet starting at 6pm.
Coach Zepeda
Certificates for Superintendent's Scholars are in the Counseling Center.  If you have not picked yours up or were not present at the ceremony last night, please stop by either before school, after school, or during your lunch to pick up your certificate.  You must have your photo ID with you.
Thank you,
Terry Vasichko
We will be hosting our baseball camp June 20-23rd  this summer at Mallory Field.
Brent Kunefke
We will be hosting our annual basketball camp June 6-9th this summer at Clear Creek Intermediate.
Kristi Odom
Do you want Mrs. Backe and Mrs. Elcure get pied?  Do you want Mr. Mayol to spray paint his hair?  Do you want your class to win a pizza party?  If so, donate to StuCo's coins for caregivers project in your 6th period class!  StuCo will be picking up cups Monday so you just have a few days left.
Laura Gladney-Lemon