Wildcat Web News 4.19.16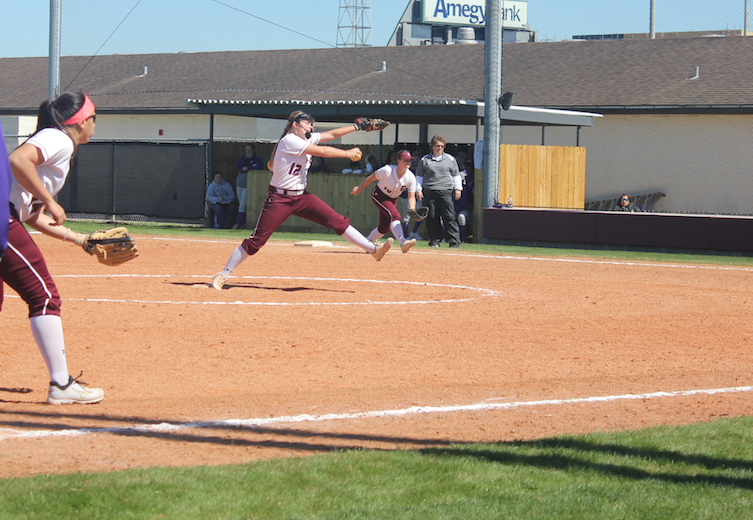 4.19.16
Congratulations to Emily Berthiaume, HiLife Editor-in-Chief, for having her story about Adapted PE Day chosen for the CCISD Spotlight Section https://www.ccisd.net/cms/One.aspx?portalId=645487&pageId=9353065
and the Galveston County Daily News.
Wynette Jameson
Congratulations to Katie Batenhorst as she is one of three teachers named finalist for CCISD Teacher of the Year for Secondary.
Mr. Majewski
Clear Creek Cavaliers Spring Show will be "Inspire" on
May 6th & 7th
At the CLEAR SPRINGS AUDITORIUM @ 7PM
Jenille Junco
CCC Booster Club Secretary
Did you register for an AP Exam?
This week students that have registered for the AP Exams will need to complete pre-coding for the exam.  You have been assigned to a pre-coding session according to your last name.
Students with last names A – K will attend on Wednesday.
Students with last names L – Z will attend on Thursday.
If you cannot attend on Wednesday or Thursday, a Makeup session will also be held on Friday.
Thanks!
Elizabeth Updegraff 
Clear Creek High School's fashion show, say yes to the dress is only 13 days away. Mark your calendars for April 28th at 6:30 pm in the auxiliary cafeteria. Also if you're looking to sell a dress in our show come to the E100s for more information!
Stephen F. Austin will be visiting the College Center on Monday, April 18 during 3rd period and Texas A & M on Tuesday, April 19 during 3rd period. Interested students can sign up in Naviance or visit the College Center for more information.
Shannon Herd
Congratulations to the girls water polo team for taking 5th place at regionals
Congratulations to Emily Mahon for making 2nd team all Region and
Jordan Castillo for being the region MVP
Congratulations to the boys water polo team for taking 2nd place at regionals and qualifying for the state tournament.
The following athletes made 1st team all regional
Jack Mahon
Logan Wene
Gibson Flemming
Kinley Foster
Anne Woolweaver
Congrats to FFA members who were successful at the Galveston County Fair!
*Jordan Adams- 2nd place lamb and Reserve Champion American heifer
*Kyrie Irwin- 4th place lamb
* Sara Propes- 3rd place Brangus Heifer
* Sidney Velasquez- 1st place O. R. B. Heifer and champion heifer showman
* Zoe Womersley- Champion Exotic Heifer
*Nicole Speed- Reserve Champion heifer overall
Also showing at Galveston County were Barbara Brocard, Morgan Irwin, Morgan Randecker, Savannah Bryson, Ally Humphrey, Kassidy Snyder, Craig Sickmen, Misty Glover, and Becca Low.
Congratulations goes out to the FFA Meats judging team for placing 1st at the Area competition this past Saturday. The team consisted of Craig Sickmen, Madelyn Lawrence, Peyton Anderson, Morgan Penrod, and Logan Sammons.
Natalie Terry, Ag Science Teacher
The Sub Varsity Tennis Team competed in the district tournament on Friday and outstanding play came from the following:
Thomas Orsak placed 1st in Auxiliary Boys Singles
Alisha Sood & Alice Burington placed 1st in Auxiliary Girls Doubles
Sophie Shaw & Kaleigh Kindred placed 3rd in Auxiliary Girls Doubles
John Miller placed 2nd in Freshmen Boys Singles
Ryan Blackwood & Garrett Wohl placed 2nd in Freshmen Boys Doubles
Miranda Hixson & Payton Pagan are District Champions in Freshmen Girls Doubles
Griffin Baillargeon & Kyle Cortez placed 3rd in JV Boys Doubles
Abbie Perry placed 2nd in JV Girls Singles
Karolina Pazdrak is District Champion in Girls Singles
Toni Tacorda & Britney Fang are District Champions in JV Girls Doubles
And both the Freshmen Boys and JV Girls Teams were overall District Champions for the tournament.
CLEAR CREEK HS TENNIS – Home
Clear Creek High School Tennis Website … SUMMER TENNIS CAMP REGISTRATION IS NOW OPEN!
Click on the summer camp tab above
Thank you,
Coach Marrie
Junior Greyson Gilliam will be joining us this summer in Salt Lake City for NSDA nationals. He placed 3rd in House Congressional Debate this weekend.
Brian Darby
The PALs want to congratulate Mrs. Velazquez on being named April's teacher of the month.  Mrs. Velazquez is from Ceiba, Puerto Rico where she went to UPR to get her bachelor's in special education with a minor in elementary education.  If she could go anywhere in the world, she would go to Spain where it is beautiful and full of history.  Her favorite type of music is 70s and 80sm her favorite TV show is The Walking Dead and her favorite sports team is the Miami Heat.  Her mom inspired her to be a teacher because of how much she cared for her students, but if she wasn't a teacher, she would be a special for Diplomatic Security Service, just like her husband.  Her favorite thing about Creek is her students and working with wonderful people.  If you see Mrs. Velazquez in the hallway, be sure to congratulate her.
Thanks!
Becki Bryan
Are you taking the May SAT? Are you prepared for this new redesigned SAT? Our next SAT prep course is this Saturday 9:00-4:00 with the full-length practice exam the following Saturday. To register, bring a $90 check made out to C.C.H.S. to C200 before or after school. But hurry! Only a few spots remain in the course. Once it's full, it's full.
Ken Fontenot