Updated parking information after construction changes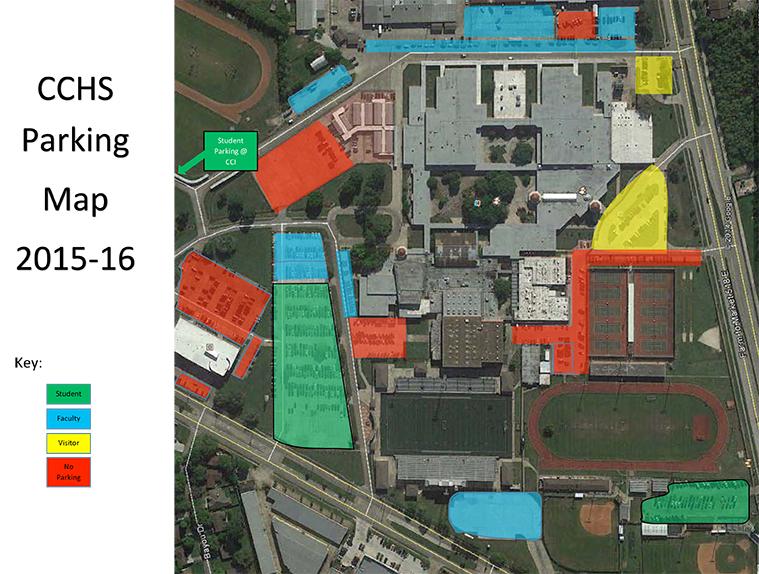 Student Parking
Reminder to students to park in designated areas as we near the end of the school year.  The Stadium Main Lot, Baseball Lot and First Two Rows at CCI are available to students who have a valid parking permit.  Vehicles without permits and that are parked in Teacher areas and at the ESC will receive parking fines that must be paid before Prom and Graduation.
Faculty Parking
The cafeteria lot and front office lot (shaded yellow on map) will not be used by CCHS faculty and staff during the 2015-2016 school year.  Please adjust your parking preference away from these areas.
Also, the parking spaces marked as Athletic Dept Parking will not be available for CCHS faculty until the new stadium offices are completed.  Effective immediately, please leave these parking spaces empty to accommodate the Athletic Dept staff and visitors.
Thanks for your cooperation.
R. Jaso