New Environmental Club begins volunteer work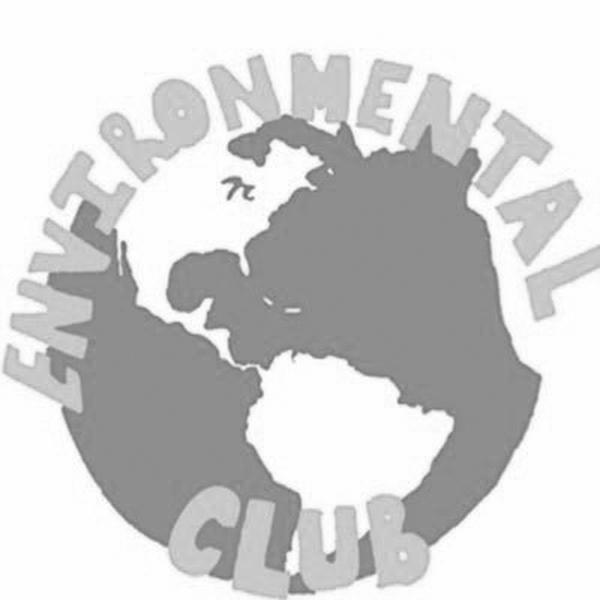 Emily Ruthven, Around Creek Editor
May 5, 2016
Students of Clear Creek High School continued to show their care for the community when juniors Cameron Carter, Emily Ruthven, Jordan Better and Jacob Machula created the Environmental Club. The organization hopes to "better our community and local ecosystem through extensive volunteering, whilst crafting active and caring members of society," Carter said.
The idea for the club sprouted from Carter's mind.
"Back when I was at Seabrook Intermediate, my science teacher, Mrs. Youtes, had an eco-club. I was a part of it and every Friday we would pick up each classroom's recyclable trash. Seabrook, like many other schools in CCISD, had discontinued their recycling programs due to budget cuts, so it was really important for us to make sure we continued to reduce the trash in landfills," Carter said. "Mrs. Youtes inspired me."
Now with more influence as an upperclassman, Carter called out to his peers, asking them to become officers for the club.
"I chose them because they have both analytical and leadership qualities," Carter said. All four officers hold leadership positions in the marching band for the 2016-17 school year. Jordan Better is a drum major, Emily Ruthven is the clarinet section leader, Jacob Machula is a captain, and Cameron Carter is a trumpet squad leader.
After a few meetings, extensive recruitment, poster-making, and emailing to several environmental beneficiaries, the club was ready to begin the pursuit of their mission.
The Environmental Club had their first volunteering opportunity on March 25 at Armand Bayou Nature Center. Students helped create a new sensory garden for young kids.
"Most of us went to the location of the new garden and a few of us stayed behind in a small little garden digging up Shrimp plants," Ruthven said. "Maria and I had a lot of fun together. I had a lot of fun with everyone. It was tiring. We dug up deeply rooted plants. There were at least 75 of them," Ruthven said. "I was really sore the next day. But, it was awesome because they let us each take a Shrimp plant home."
Volunteering let the student's bond over community service.
"It was really nice to disconnect with technology and connect with nature instead," Maria Rozo said.
The volunteers offered their abilities as young people to help the older members of the nature center.
"It was neat that we achieved something that they couldn't physically do," Better said.
The new sensory garden will become one of the most interactive parts of the center.
"Volunteering there had a great impact. It was hard work but everyone enjoyed serving the community," Machula said.
The club had another volunteering event on Saturday, April 16 at the Sam Houston Earth Day celebration.
"Environmental Club is all about being a part of something larger than yourself. We want to bring together a group of friends to serve our environment," Machula said.
Anyone can join the organization at any time. All they must do is attend a meeting in B120 on a Wednesday.