Wildcat Web News 5.13.16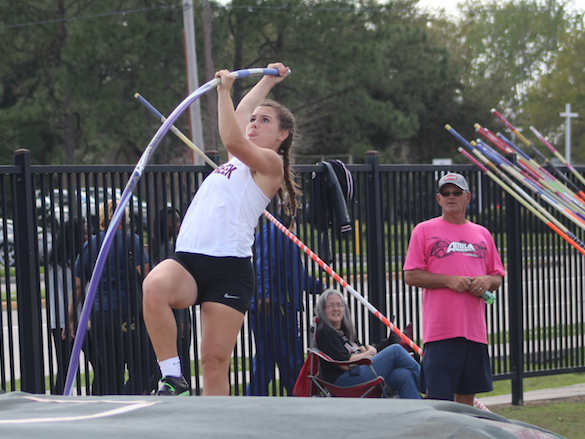 Photo of Anna Scheuring by Aleida Solesky
5.13.16
Attention Seniors
The yearbook will be taking college group photos beginning next week. Please check the posters and listen to announcements daily to see when your school's photo will be taken. There are no retakes so don't miss this opportunity. The first group will be on Tuesday, May 17. We will take Texas State, Baylor and University of Houston Clear Lake at the beginning of 5th period. We will take Stephen F. Austin and Texas Tech at the beginning of 6th period. Please come to D-131 at the scheduled times and wear your college shirt. Mrs. ONeil will write you a pass back to class when done.
Jan O'Neil – Yearbook Adviser
Baseball Playoffs
Creek vs. Dawson
TODAY=Friday @ CREEK @ 7:30
There will be a blood drive on Thursday, May 19. You have to be at least 17 years old to donate. Sign-ups will take place in all lunches starting Monday. Sign-up and save three lives."
Thank you and have a great day!
Thanks,
Molly Ullmann, RRT, CPhT
The last Starbooks meeting of the year will be today in the library!
Laura Gladney-Lemon
This Saturday, May 14 will be our day for district wide physicals.  All physicals will be done at Clear Springs High School from 9:00 – 1:00.  If you need a physical form please go to the athletic training room and find Ms. Carmichael or Ms. Salinas.  The cost is $25.00 per student.
Thanks!
Kristi Odom
Prom picture forms are available in the E100 office.  Please stop by and pick a form up if you are planning on buying pictures at Prom.  The cost of the different packages are on the form.  If you do decide to buy pictures you will pay the photographer at Prom.  If you have any questions see Ms. Saucier or Mr. Harper in E100.
Mr. Harper
Listen up Seniors!!! All students and guests attending prom MUST present their picture ID at the registration table. Make sure that when you are making prom arrangements, you include a picture ID.
Ms. Saucier