Wildcat Web News 8.29.16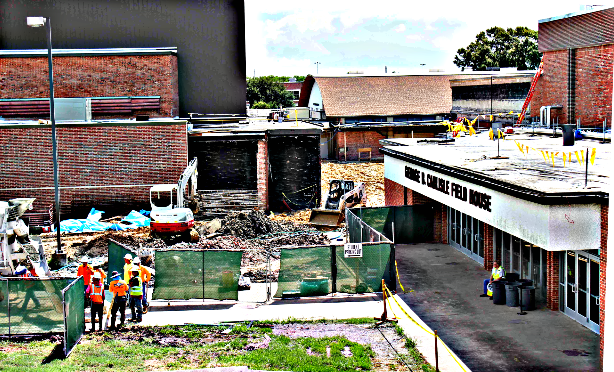 Construction photo by Brittney Melanson
Monday- This past Friday Creek Volleyball beat Kingwood at all levels.  Tomorrow Creek hosts Katy in a matchup of 2 of the top teams in the Houston area.  Varsity starts at 6:30 p.m. in Carlisle Fieldhouse and it's Throwback Night so students are encouraged to wear their best outfits from the 80's or 90's.
Scott Simonds
Spanish Honor Society will have their first meeting this Wednesday  August 31 in room B107 in Sra. Velázquez room at 2:45. All members are encourage to be present.
Thanks,
Gloria Velázquez
Student club applications for the 2016-2017 school year are now available in B100. Club applications must be submitted and approved annually. We will not begin making announcements for clubs and organizations until they are approved for this school year. Please stop by B100 to pick up an application.
Ashley Orr
The first HOSA meeting will be Friday Sept 2 at 2:45 in the Aux Cafeteria. HOSA is a club for students interested in the medical field.
Thanks
Lindsay R. Elcure, CCLS, CPhT