Wildcat Web News 9.7.16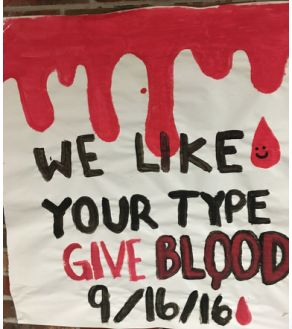 9.7.16
Welcome all students to the 1st Fashion Club meeting of the year. Join us in the College Center at 6:45 am on Wednesday, September 14. Donuts and kolaches will be provided. Come see what the Fashion Club is all about.
Thank you!
Shannon Herd
Are you interested in participating in science fair?  There will be a brief meeting Thursday at 3:15 in Mrs. Anderson's room B208.  A make up meeting will also be held Friday at 2:30. If you cannot make either meeting, please stop by sometime this week and speak with her."
Thanks.
Kimberly Anderson
The Preliminary SAT Exam will be given here at Clear Creek High School on November 2nd.  The PSAT is an exam that helps students do better on the SAT.  All 10th grade students are automatically registered for this exam.  Scholarship opportunities through the National Merit Program are available to Juniors that take this exam.
9th & 11th grade students may register for the exam in the Counseling Center.  The cost is $15.00 and payments may be cash or check.  Deadline to register is September 23rd.
Elizabeth Updegraff
Reminder to all FFA members our first meeting of the year is tonight at 6:30 PM in the cafeteria. We will serve hamburgers so bring your appetite!
Reminder to anyone interested in participating in the CCISD livestock show that all entry forms ans money is due tomorrow (Thursday September 8) by 2 PM.
Natalie Terry, Ag Science Teacher
Clear Creek Varsity tennis team started off district play with a big win taking down Clear Springs 15-4 in match play.  Big singles wins by Sydney Albro, Toni Tacordo, Abbie Perry, and Karolina Pazdrak paved the way in defeating a tough Springs girls team. The team moves to 2-0  on the season and will host Alvin next Tuesday.
Derick Geise