Wildcat Web News 9.14.16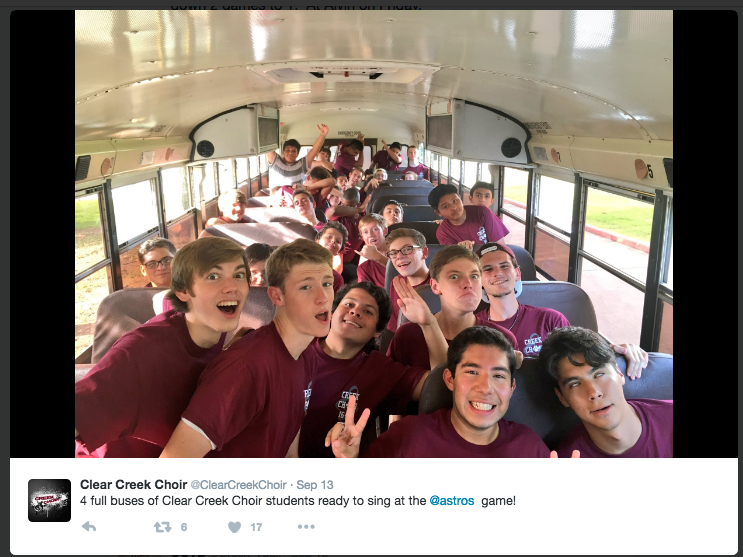 9.14.16
Picture day for all students in grades 9-11 is Thursday, September 15, in your Social Studies class.  Students who have dual credit for Social Studies or ARE NOT taking a Social Studies class this semester, please come to E100 this week to schedule an appointment time.  All faculty and staff are also invited to take a school picture.
Seniors, if you didn't take your senior photos over the summer, you will have the opportunity to take your yearbook photo on October 19th.  More information will be available when that date gets near.
Mrs. Butcher
Buenos Dias!
Interested on joining the Spanish Club? Join us to discover more about Spanish culture in a fun and social atmosphere. Our first meeting will be held Wednesday, September 21st after school in Mrs. Zerpas Room B113.
Michelle Wilson
The clear creek wildcats tennis team took care of business early and quick against Alvin last night. Defeating Alvin in all 17 matches earning a clean sweep. Shout out to Kyle Cortez and Abbie Perry for the win of the night. Clear Creek remains undefeated on the year and will play an undefeated Friendswood team next Tuesday.
Derick Geise
Interested in Robotics? See Mr. Segura in room B212 for information regarding the CCHS VEX Robotics team. Applications are due Sunday 9/18. See any of the robotics flyers around the school for the link.  Robotics is an excellent opportunity to gain experience in engineering as well as work in a team environment.
Thank you!
Joey Segura
Rice University will be visiting the College Center on Thursday, September 15 at 8:15.
Interested students can sign up in Naviance or visit the College Center for more information.
Thanks!
Shannon Herd
SENIORS, are you taking the SAT in October? Our first prep course will be on Saturday, Sept. 17, and it will be followed up with a full-length practice test one week later. To register bring a $90 check made out to C.C.H.S. to C200 as soon as possible. Band members, this is the only fall SAT prep course that does NOT conflict with the band's competition schedule.
Ken Fontenot