Wildcat Web News 9.26.16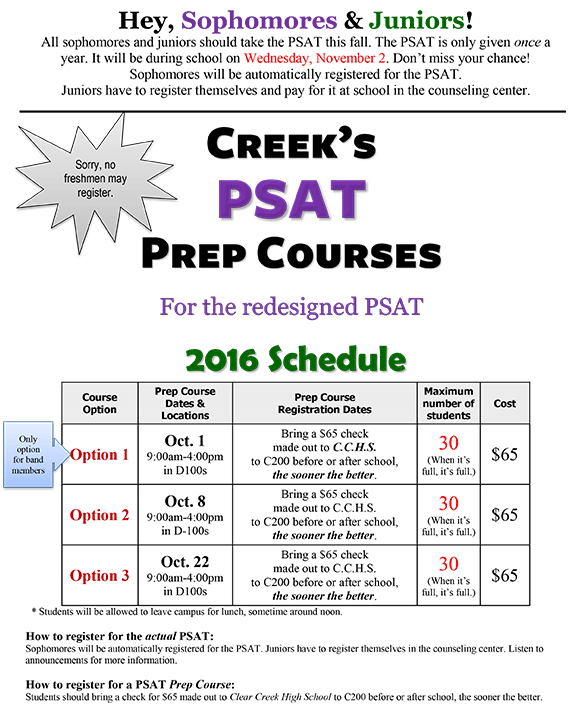 9.26.16
Girls Varsity and JV Cross Country Teams competed well at the Clear Falls Invitational Meet this past Friday at the Sports Plex.
Top Varsity finishes included: Hailey Chorn in 6th Place and Elsa King in 19th Place out of a field of over 150 runners. Top finishes for the Junior Varsity included, Tiffany Dimarco in 14th Place, and Camille Dang-F in 18th Place out of a field of over 160 runners!
Congratulations Lady Wildcats!!!
Coach Zepeda
Seniors, our one and only ACT prep course is THIS Saturday, 9:00-4:00, assuming enough students register for it. If you want to register, please bring a $90 check made out to CCHS to C200 ASAP. Please don't wait till Friday. We need to know how many students are interested ASAP.
Ken Fontenot
Sophomores and juniors, we are offering 3 PSAT prep course options to you, the first of which is THIS Saturday, 9:00-4:00. You can see the other options on our advertisements in all stairwells. Band members, this first option is the only one that does not conflict with the band's competition schedule. To register, bring a $65 check made out to C.C.H.S. to C200 ASAP. Registration is limited to 30 students for each option.
Ken Fontenot