Wildcat Web News 10.03.16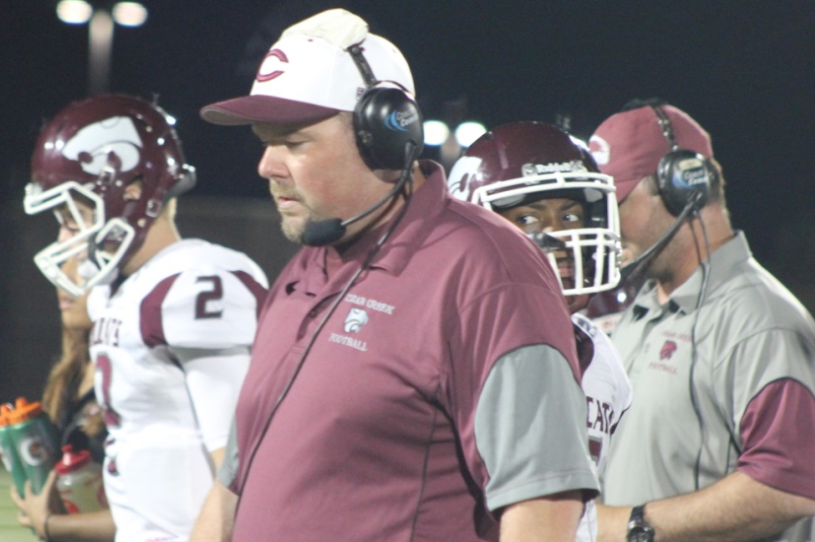 09.03.16
Clear Creek High School will take 60 seniors on a tour to the University of Houston on Wednesday, November 2. Students will depart CCHS at 7:30 am and return at 2:00 pm. Lunch is not provided, so students will need to bring money for their lunch.
Interested students must submit the completed permission form to the Counseling Center by Friday, October 14th. To be considered, students must be passing all classes with no discipline reports. Students will be selected on a first come, first serve basis.
The tour is free. It allows students the opportunity to interact with admission representatives from a wide range of program areas to discuss course offerings, admission and financial aid requirements, college life in general, and other information pertinent to the college selection process.
Students can locate permission forms in the Counseling Center.
Shannon Herd
Interested in the CCISD high school F.I.R.S.T. robotics team, The Robonauts?  If so, come to our information meeting Wednesday, October 5 at 2:40pm in room B212.  The meeting will last until 3:30pm. In the meantime, check out our website: ccisdrobonauts.org !  See you at the meeting!
Thank you!
Joey Segura, M.Ed
Girls Varsity Cross Country Team competed well at the State Preview Meet this past Saturday in Round Rock.
Top Varsity finishes included: Hailey Chorn in 7th Place and Elsa King in 17th Place out of a field of 300 runners. Other notable finishes included Emma Pistone, Amber Farrar, Tiffany Dimarco, and Camille Dang-F.
Coach Zepeda
Last Friday the Creek volleyball teams beats Clear Falls in straight sets at all levels. In fact in front of a very hostile crowd the Varsity won 25-8, 25-13, 25-11. Creek begins the 2nd half of distinct play tomorrow at Springs with the Varsity playing at 6:30.
Coach Simonds
Anyone interested in ordering an FFA t-shirt please email me by this Thursday (10/6).
Thanks!
Natalie Terry