Wildcat Web News 10.05.16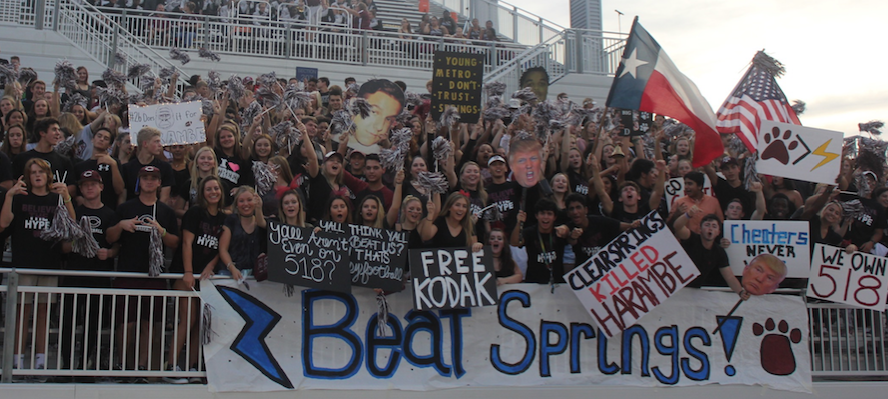 Photo by Dakota Wingard
10.4.16
CCISD is hosting a Financial Aid Night today at Clear Springs High School.  The event will begin at 6:30 pm and will provide information on applying for federal student aid.
This is very timely as this year seniors are able to complete the FAFSA application early and no longer need to wait until January.  Be sure to attend and learn all about getting money to help you attend college or a trade school.
Thank you,
Elizabeth Updegraff
Last night the Creek Varsity volleyball team swept Clear Springs 3-0 to move to 8-0 in district play.  Creek hosts Clear Brook on Friday at 6:30 in Carlisle Fieldhouse.  Friday will be our pink out night so wear your pink and we will also be honoring before the match the 1968 Creek Volleyball Team that won the State Championship and was recently inducted into the CCISD Athletic Hall of Honor.  With the Creek football game on Thursday this week we want to get a big home crowd to support the Creek Volleyball Team.
Scott Simonds