Trooper Blackburn Blood Drive to be held Oct. 26 at CREEK
Wildcats always lend a helping hand so please help in any way you can…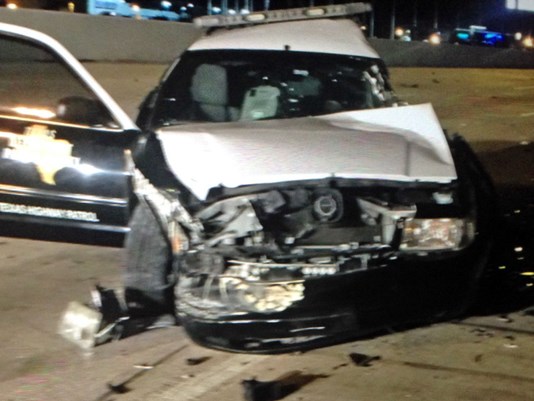 Screenshot above from KHOU.com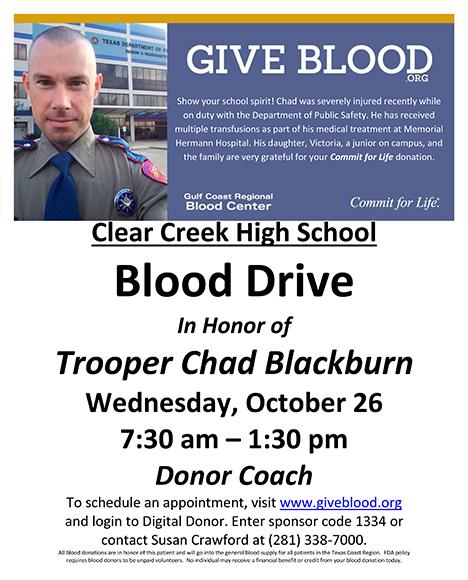 Sign up ahead of time here https://www.commitforlife.org/donor/auth/signin
USE code 1334
 We are excited for the opportunity to partner with Gulf Coast Blood Bank in October to participate in a replenishment Blood Drive for Department of Public Safety Trooper Chad Blackburn.  The blood drive will be held on the late arrival day, October 26 from 7:30 – 1:00.
The direct Scheduling Link for Donors allows you to go on line and sign up for a time to donate. Furthermore if you use the CFL Express Link (Online Donor Questionnaire) you can fill out the donor questionnaire on the 26th ahead of your scheduled donation appointment to streamline the process. If you participated in the September 16th  HOSA blood drive you are not eligible to give blood at this time.
We appreciate your support of this worthy cause showing Wildcats Care to the Core!
Direct Scheduling Link For Donors:
https://www.commitforlife.org/donor/schedules/drive_schedule/250153
You may also donate money to help the family with medical expenses and more while the officer is recovering, check out this donation page https://www.youcaring.com/chad-blackburn-641626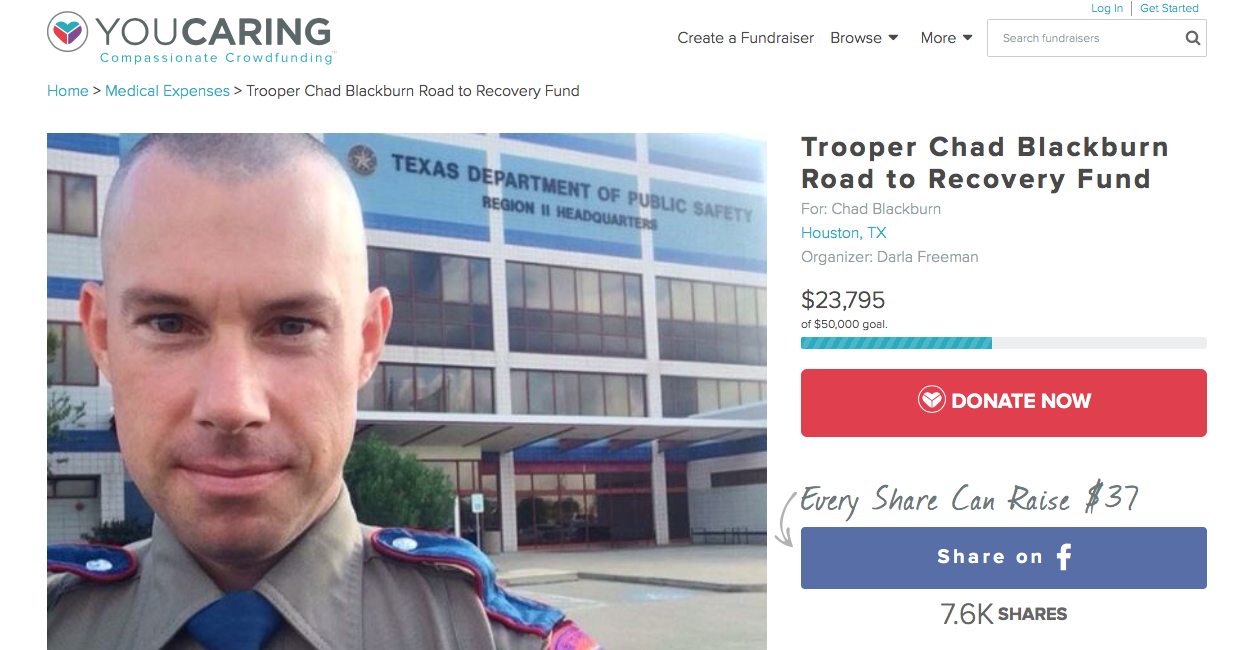 Trooper Chad Blackburn, DPS THP Webster was seriously injured while working Labor Day Weekend DWI Task Force by a suspected drunk driver on Monday, September 5, 2016. Trooper Blackburn is being treated at Hermann Memorial Medical Center- Downtown Houston. Texas DPS Troopers Foundation and Texas Department of Public Safety Officers Association-Region 2 is sponsoring a fund raiser benefit for Trooper Blackburn and his family. This benefit will help with the financial burden that comes with remaining at a trauma facility several miles away from home.