Wildcat Web News 10.18.16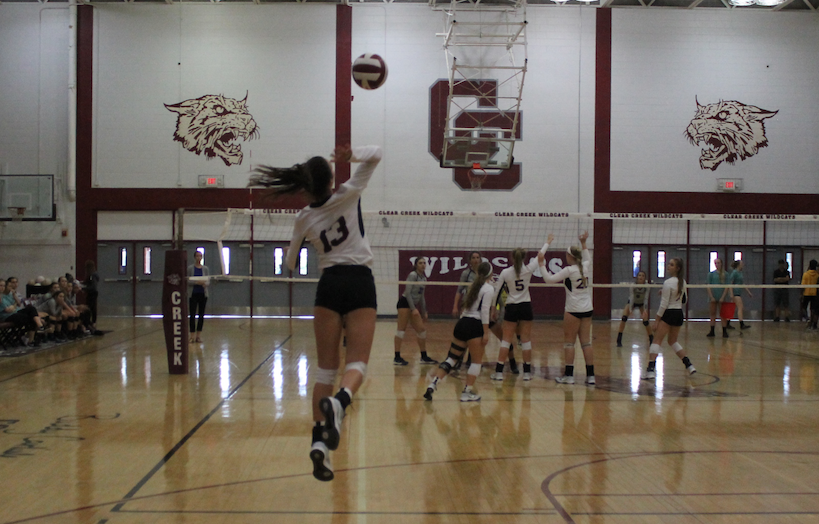 Photo by Dakota Wingard
10.18.16
Starbooks is meeting during all lunches Tues Oct. 18, 2016.
Laura Gladney-Lemon
Region Orchestra auditions were last weekend and the CCHS Orchestra represented our school very well! We had 20 students make Region.
In the top "Full Orchestra" we had Jason Chaviers, Daniel Better, Georgia Smith, Evie Weber, Gabriella Allen, Clark Crookston and Mackenzie Gibbons.
In the "String Orchestra" we had Randy Huynh, Adrianne Ross, Amanda Gumban, Daniel Lam, Montserrat Montoya, Julie Pascalin, Dillon Gathright, America Malacara, Alexis Rosado, Alec Biggerstaff, Jude Quaddumi, Rachel Whitsett, and Bryan Dawn.
Congratulations to all these amazing students!
Katherine Dupere
Tonight Creek Volleyball hosts Dickinson with the Varsity playing at 6:30 in Carlisle Fieldhouse. It is Senior Night tonight and we will be honoring our 5 Senior Volleyball players. Please come out and support your 37-4 and #4 state ranked volleyball team.
Scott Simonds
The last PSAT prep course of the year as well as the last SAT prep course of the fall will be held this Saturday. To register, bring a check made out to C.C.H.S. $65 for the PSAT prep course or $90 for the SAT prep course to C200 ASAP.
Ken Fontenot
Hannah Froeschl was just named Houston Chronicle Female Athlete of the Week.
Thank you,
Scott Simonds
Students and Staff are invited to participate in CCHS' mock election!  Voter registration cards should be turned into the library in order to receive extra credit in your Social Studies class and voting will take place on the CCHS Library ItsLearning page between now and the end of lunches Nov 7.  All votes cast are completely anonymous.
Laura Gladney-Lemon