Wildcat Web News 10.19.16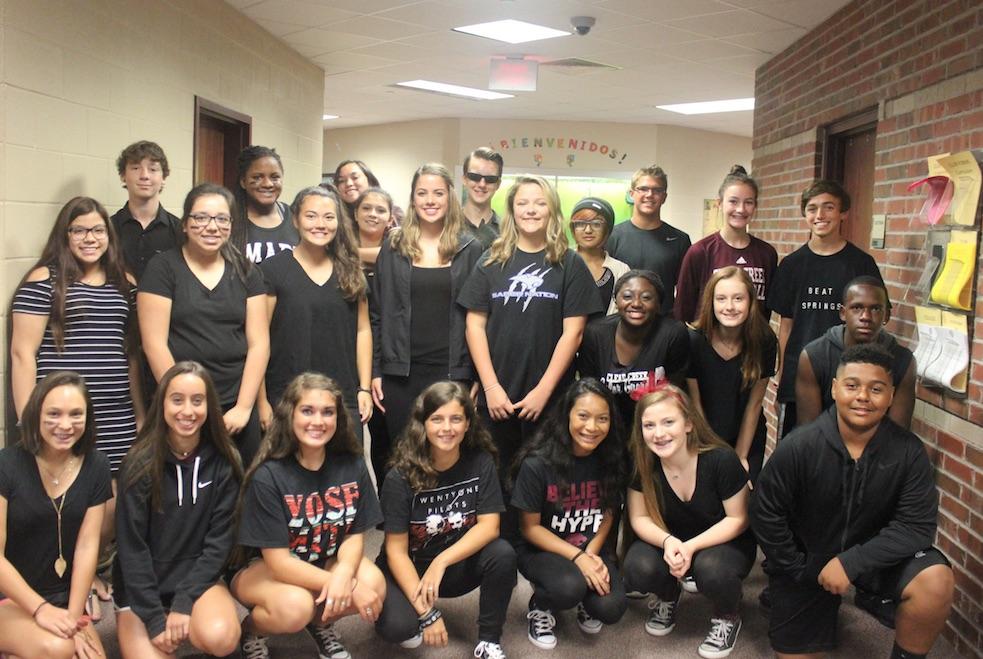 Photo by Dakota Wingard
School spirit on Blackout Day during Beat Springs Week
10.19.16
Last night Creek Volleyball beat Dickinson at all levels.  The Varsity is now 38-4 overall, 12-0 in district and ranked 3rd in the state of Texas.  With the win last night the Varsity has clinched at least a share of the District Championship.  This is the 3rd year in a row for Creek Volleyball to win the district championship and the 11th time over the past 16 years.
Thank you,
Scott Simonds
Girls' basketball tryouts will be Wednesday 10-19-16 and Thursday 10-20-16. Sophomores, Juniors, and Seniors will be trying out after school in gym. Freshman will be in the morning at 6 am in Gym. Please make sure you have the following requirements:
Current physical on file. You can bring this to Coach Bryan or the athletic trainers.
Currently eligible in your classes. You passed everything for the first nine weeks.
Appropriate athletic gear for tryouts.
Thanks,
Coaches Golden and Bartel
Congrats to your Clear Creek Varsity Tennis team as they got off to a strong start in bi-district playoff play as they swept Pearland High in 10 straight matches to clinch the victory. Clear Creek moves on to the semi's of the bi-district playoffs as they will have a rematch against Friendswood at home starting at 8 am on Friday with a spot in regional's on the line. Great job Wildcats!
Coach Derick Geise