Wildcat Web News 10.25.16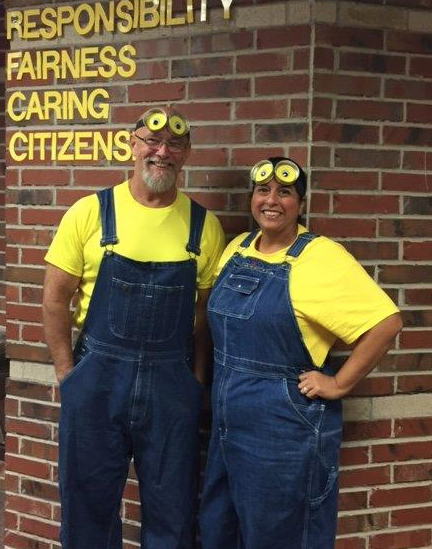 10.25.16
The Wildcat band competed at the 2016 UIL competition this past Saturday in Challenger stadium. The band received straight ones qualifying us for the Area competition on Saturday October 29th at The Berry Center. Congrats to the students in the Wildcat Band!!!
Aaron Daniel
Picture retakes for underclassmen will be next Tuesday, November 1.  Students will be released according to the first letter of their last name. If you need picture packet information, you can pick it up in E-100.  Students will go to the library to have their pictures taken.
Suzanne Saucier
Last Friday the Creek volleyball teams beat Clear Lake at all levels.  With the win the Varsity has clinched the District 24-6A Championship all to themselves for the 3rd year in a row.  Tonight is the last home match of the season with the Varsity hosting Clear Falls at 6:30 p.m. in Carlisle Fieldhouse.
The Varsity is trying to win their 42nd consecutive district win which dates back to 2014.  Please come out and support your Wildcat Volleyball Team.
Thank you,
Scott Simonds
Varsity Creek tennis had an outstanding performance last Friday in bi-district playoffs as they took down Friendswood 10-3 in the semifinals and then Clear Lake 10-9 in epic fashion in the championship to move on to regionals.  With everything on the line and the final match to finish, Freshman Carter Crookston came up big with the match clinching victory over CLear Lake. Huge Shout outs to Ale Lopez whom had the match of her life as she defeated the #1 girl in district 6-0, 6-1 and Michael Raji as he continues to be undefeated on the season and the #1 boy in district. Creek will play this Thursday in the quarterfinals of regionals.
Derick Geise
The Clear Creek HS Choir had a great showing on Saturday at the annual TMEA All-Region Choir auditions that we hosted here at Creek. And speaking of, a huge congratulations and thanks goes out to all of the choir students who ran the competition and the affected teachers who gave up their rooms for use in the competition. We continue to be asked to host this audition every year because we run the contest so smoothly, efficiently, and fairly, so we continue to be grateful to have the cooperation and support of so many staff members and students. Thank you!
We had a total of 38 students who made one of three Region Choirs and will perform in concert with these honor choirs in a few weeks, and 11 of those students will advance to the third of four auditions on their way to the All-State Choir. Congratulations go out to:
All-Region Concert Choir (men were not ranked):
Carly Allard – 10th chair
Zoe Beck – 1st chair
Cassidy Bouse – 1st alternate
Alica Brown – 4th chair
Hailey Clough – 5th chair
Bethany Cosgrove-Hay – 8th chair
Alma DeLeon – 6th chair
Elisabeth Elings – 7th chair
Garrett Everett
Anna Golovko – 7th chair
Joshua Halls
Gabriel Hardcastle
Gavin Hernandez
Joseph Lucena
Aiden Martinez
Lucie Melcher – 2nd chair
Spencer Plato – 7th chair
Madison Plotner – 4th chair
Dalton Ward
Riana Vermillion – 1st chair
All-Region Treble Choir:
Avery Austin
Kendall Eley
Layla Elodat
Miranda Hixson
Skyla Sonnenburg
Victoria Blackburn – 1st alternate
All-Region Mixed Choir and advancing to Round 3 of the All-State Choir Auditions:
Mitchell Bonvillian – 10th chair
Jacob Bulesco – 1st alternate
Jasmine Christensen – 6th chair
Brandon Falknor – 13th chair
Travis Falknor – 4th chair
Zach Hoover – 1st chair
Jhanvi Patel – 3rd chair
Justin Pollio – 11th chair
Brady Raboin – 7th chair
Sophia Sledge – 1st chair
Asiel Velasco – 4th chair
Katriel Velasco – 10th chair
James Park