Wildcat Web News 10.26.16
10.26.16
Your 40-4 Clear Creek Volleyball Team will play the Bi-District Playoff match next Tuesday 11/1 at 6:00 p.m. vs. Brazoswood at Dickinson High School.
Thank you,
Scott Simonds
If you would like to purchase a HiLife shirt, please send a check to D-16 or place in Wynette Jameson's  mailbox.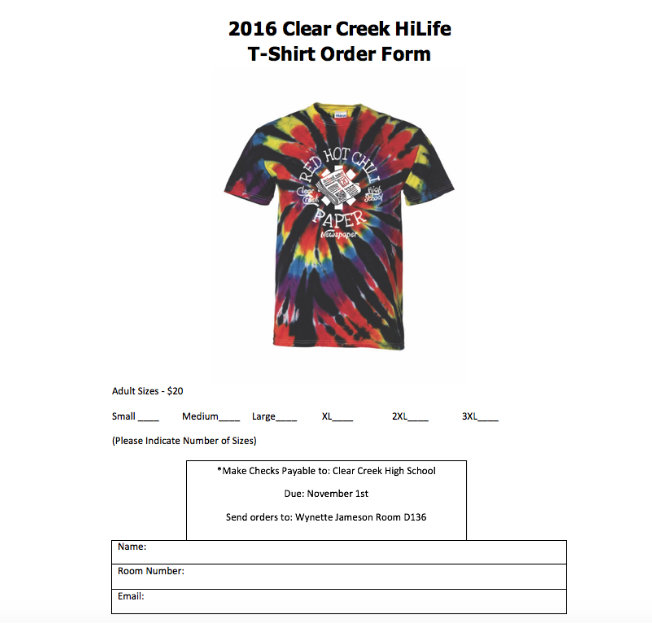 Students Monday, October 31st(Halloween) show your seasonal spirit!!!  No Costumes!
Color Guard auditions begin next week! Audition clinics are November 1, 2, 7, and 9 from 3:30-5:30 in the CCHS band hall. The actual audition is November 10 at 3:30. Wear all black dance clothes. For more information see Ms. Hyde Wargo in the band hall or ask a current guard member.
Picture retakes for underclassmen will be next Tuesday, November 1st. Students will be released according to the first letter of their last name. If you need picture packet information, you can pick it up in E-100. Students will go to the library to have their pictures taken.
Dual Credit Students
You must register for the Spring Semester of college very soon. College of the Mainland is holding registration at the Learning Center in League City.
Seniors Tuesday, November 1st 2:30 – 5:30 pm
Juniors Tuesday, November 8th 2:30 – 5:30 pm
Be sure to register!
Students don't forget to bring money to purchase tickets for the homecoming carnival on Friday! We will not be able to take any bills larger than $20.
Schools will have a table set up in the cafeteria Thursday, October 27, during all three lunches. We will be joined by a representative from Depelchin Children's Center who will have lots of information regarding drug abuse and recovery, as well as some goodies to give away. We will also have a poster for you to sign, pledging to stay drug free. Hope to see you there.
2016 HOCO dress up days
(10/24-10/28):
Thurs-Throw Back Thursday
Fri-Creek Out
Students if you would like to be entered into the BEST Creek Mum contest please see the flyer below!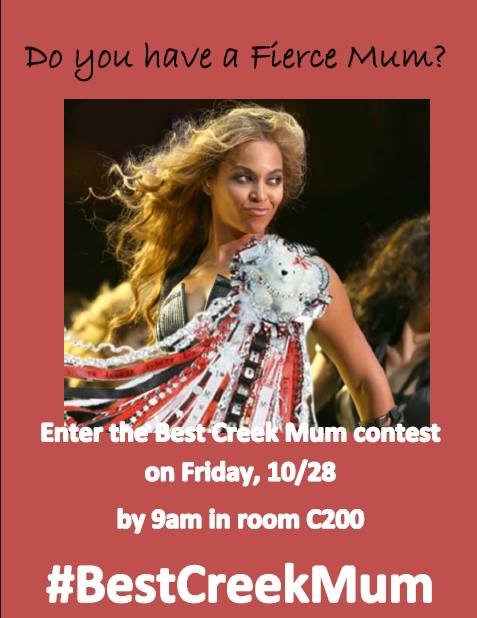 Students the AA(Alternative classes) will be selling these beautiful plants this Friday, October 28th at the Homecoming Carnival.  The plants will be 5 tickets each.  Please stop by their booth and get yours.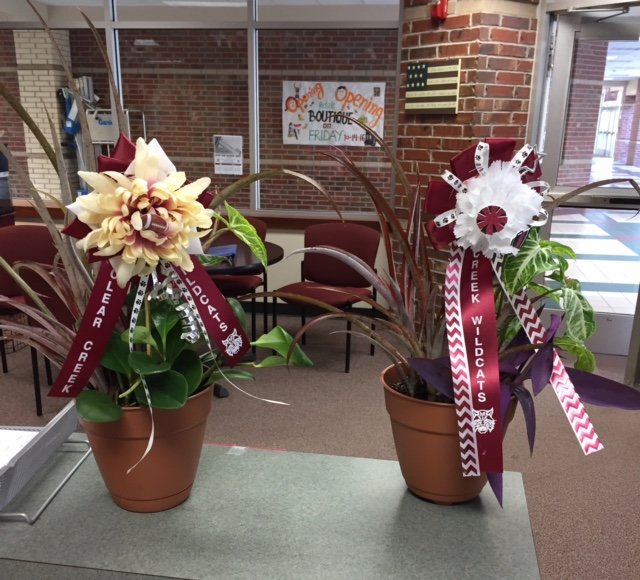 Students and Staff are invited to participate in CCHS' mock election! Voter registration cards should be turned into the library in order to receive extra credit in your Social Studies class and voting will take place on the CCHS Library ItsLearning page between now and the end of lunches Nov 7. All votes cast are completely anonymous.
Boutique is now OPEN every Friday from 7:30am-12:30pm in B116!  Come check it out, a little bit of everything at low prices!
See you there!!