Wildcat Web News 11.16.16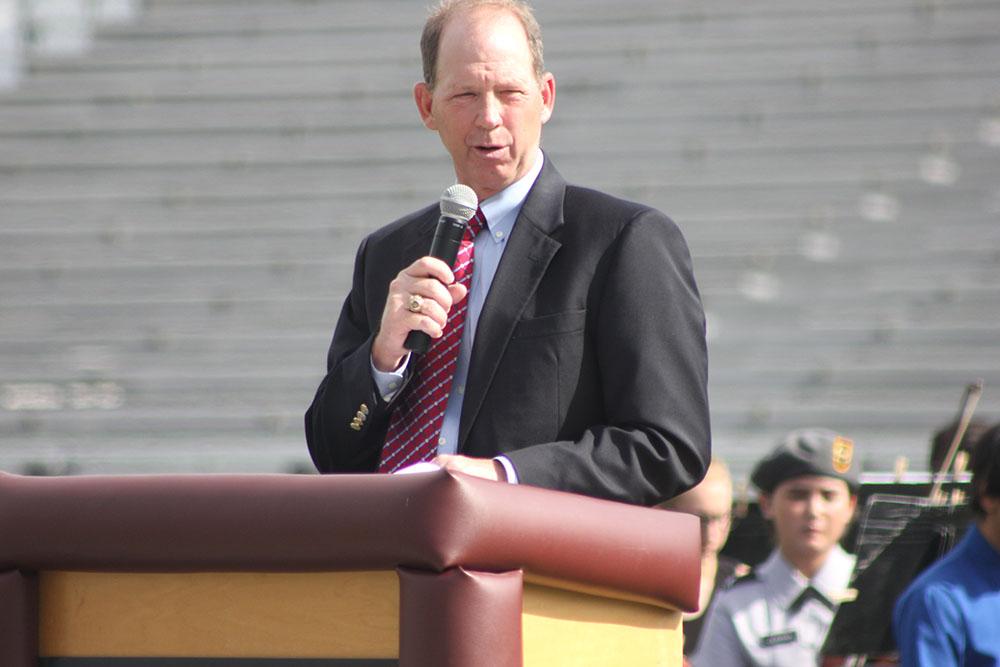 11.16.16
Students the cafeteria will be serving Thanksgiving Dinner Thursday from two lines and it is $3.50 with all the trimmings.  Happy Holidays!
NTHS Members, Our next meeting will be held on Monday, November 28 after school in the library. Tshirts are here, come by the Career Center to pick them up. Thanks!
Students this Friday Nov. 18 Project Graduation will be set up in the courtyard for all 3 lunches. They will be selling brisket sandwiches, hot dogs, baked potatoes, drinks, nachos,etc.
Hope to see you all there!
Students Clear Creek High School JROTC and National Technical Honor Society are conducting a Thanksgiving Food Drive to benefit the "No More Victims" organization of Houston. Donation Boxes are in each of the pods and we will be accepting donations until Thursday. Any food item to include Turkeys and Hams would be greatly appreciated. Please see the flyer below.
Students, a Mini College Fair will be on campus, Wednesday, November 16 during lunch periods in the "B" Hallway. Students can visit with the following colleges during their lunch period: SFA University of Alabama UT, Tyler UT, Dallas Texas Tech U of H U of H, Downtown U of H, Victoria U of H, Clear Lake Lamar University of Missouri University of St. Thomas Texas State San Jacinto Louisiana Tech
Students, Lamar University will be visiting the College Center on Wednesday, November 16 at 10:30. Interested students can sign up in Naviance or visit the College Center for more information.
Students, Men's Soccer will have tryouts after school on November 28, 29 and 30 on the grass field inside the track. Anyone trying out must have a physical on file. Please see Coach Cobb in F112 if you have any questions.
Students the Theatre Department invites you to attend Coffee House this Thursday (11/17) at 7:00 PM in the Auditorium. The performance will feature a variety of acts including singing, instrumental performance and comedic sketches. Admission is $2 and the Drama Booster Club will be selling coffee and baked goods.
Students the Spanish Honor Society will be having a meeting after school this Wednesday, November 16th in Senora Velazquez's room B107 at 2:45 pm
Power Buff is much like Powder Puff but this time, the guys are playing volleyball. Junior and Senior boys will play the best of 3 sets against each other. Coaches will be Junior and Senior girls. The game is open to all parents, students, and teachers to attend. Players pay $20 for t-shirt and dinner while spectators pay a $2 entry fee. The game is on November 16th in Carlisle. Much like Powder Puff, the boys will be served dinner before the game. The game will start at 6 but players and coaches should plan to arrive by 4:30 for dinner! Each team will have 2 practices. Mandatory Practice Dates: November 10, 6:30-7:30 and November 14th, 6:30-7:30. Juniors and Seniors will practice in different gyms. Game: November 16th, beginning at 6:00. Players arrive at 4:30 for pizza and pregame practice.  If you are interested please stop by the B100's and pick up a flyer.
Students tryouts for the Girls Soccer Team will be held on Monday November 28th and Tuesday November 29th after school from 2:45-4:30pm. Any girl interested in trying out MUST talk to Coach Pittman in Room E226 before Thanksgiving Break. A completed physical form must be turned in before you are able to tryout.
Students don't forget that the Creek Boutique is now OPEN every Friday from 7:30am-12:30pm in B116!  Come check it out, a wide variety of many cute things at  very low prices!
See you there!!