Wildcat Web News 11.28.16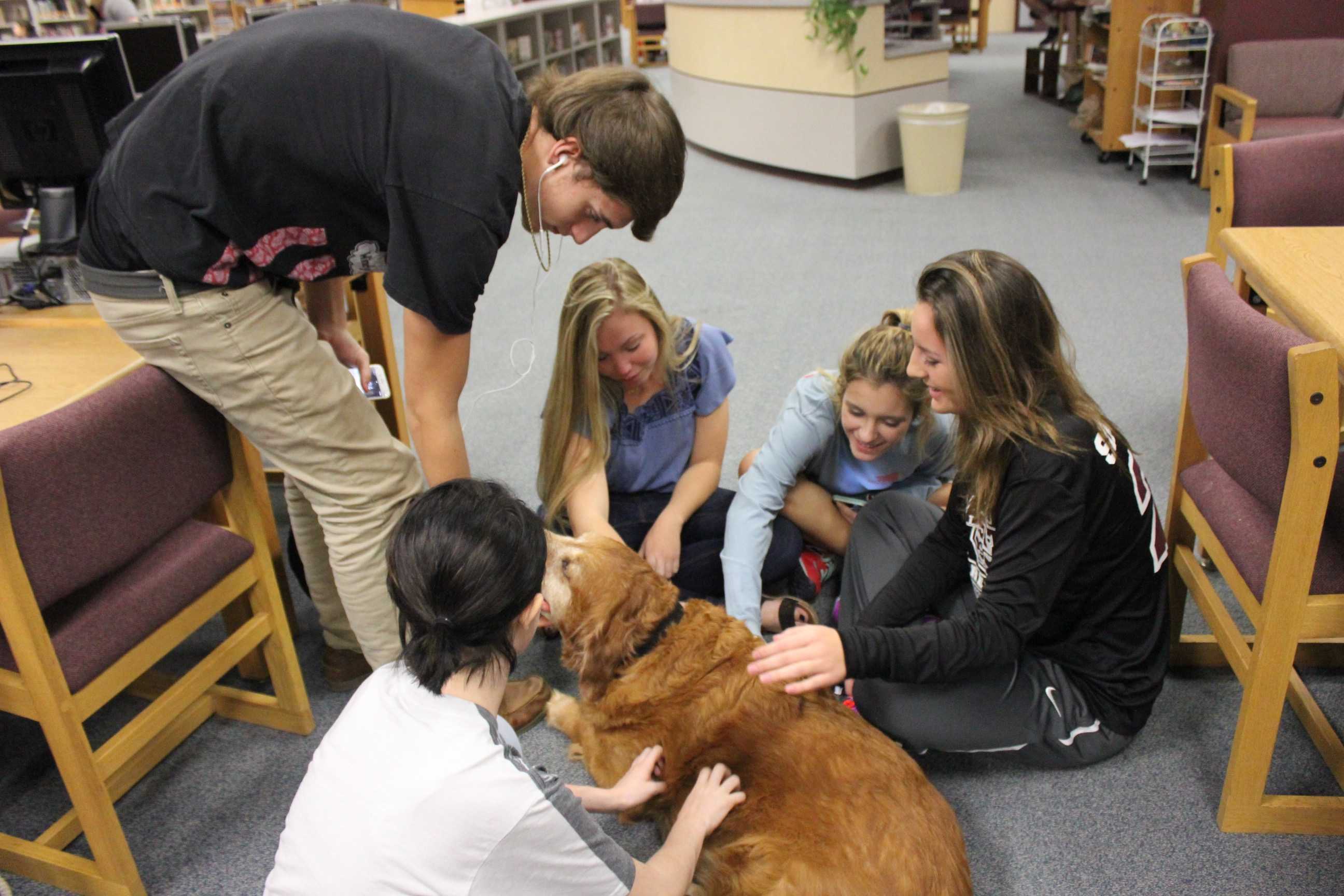 Aldo the therapy dog and human companion, Amy Killgore, were in the Creek library today helping all Wildcats relax and reduce stress.
Photo by HiLifer Brittney Melacon
11.28.16
On behalf of Clear Creek Volleyball I want to say a huge thank you to everyone at CCHS.  The kids really appreciated all of the letters they got, the send off, everyone who came to the State Tournament and all the support they got throughout the entire season.  It was an amazing season that we will all never forget.
Thank you,
Each year The National Hispanic Recognition Program invites Hispanic and Latino students that score in the top 2.5 percent of the National Merit Qualifying Test.  At Clear Creek High School, two seniors were selected for this very prestigious honor based upon their scores on the 2015 PSAT and their overall academic success.
Please congratulate Amanda Gregg and Asiel Velasco for being named National Hispanic Scholars.