Help Creek get a Bronze Wildcat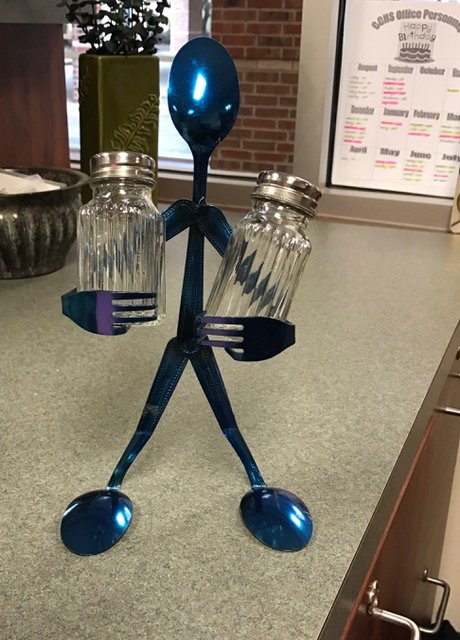 Help us raise money for a Bronze Wildcat to be displayed in front of our school.
Metal manufacturing students are designing and selling salt and pepper shaker holders for $15 each.
Please stop by any of the pod offices and take a look at them.  
The photo shows blue but they also come in variety of other colors.