Wildcat Web News 12.5.16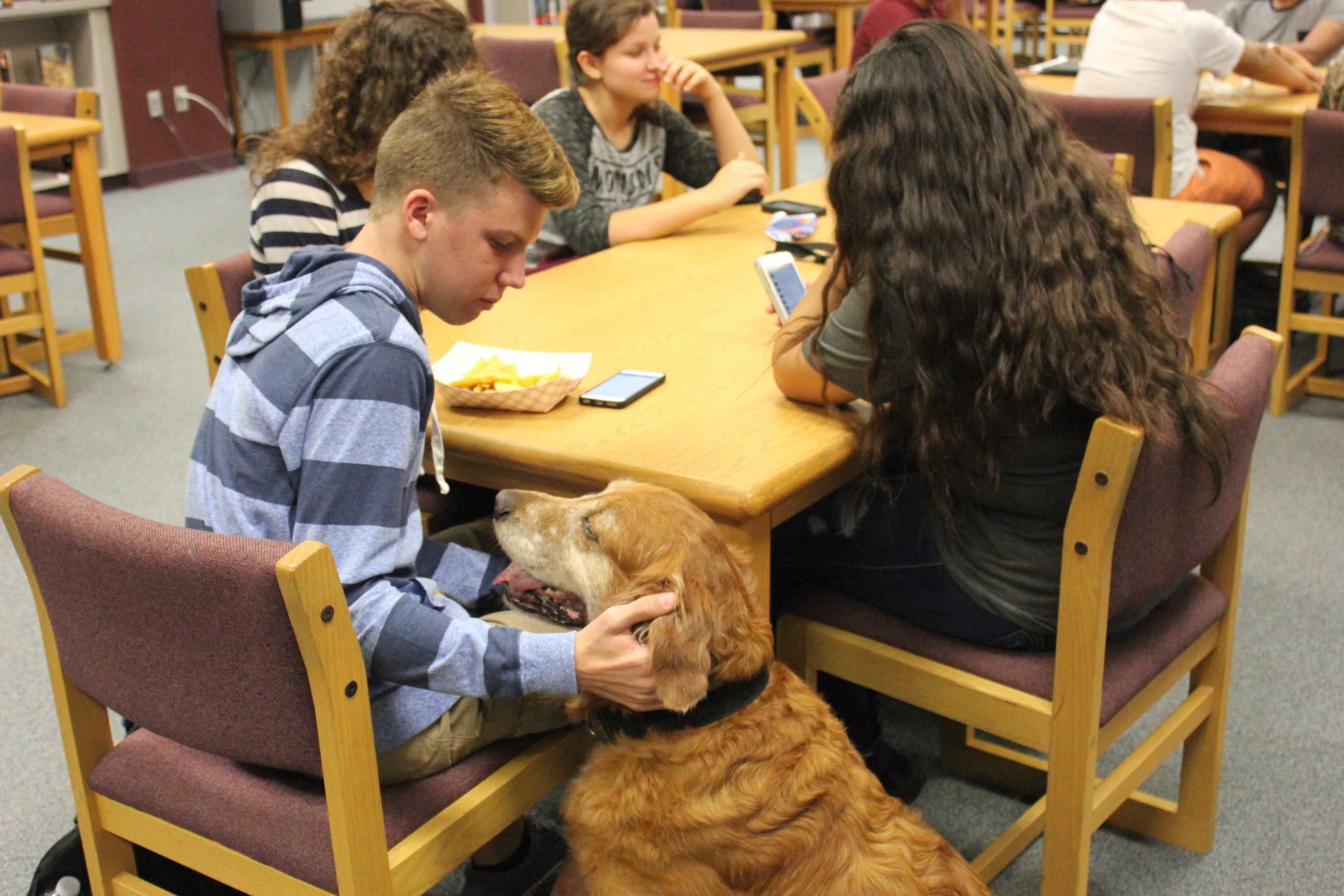 12.05.16
Aldo lightens spirits.
Wednesday, December 14, is Project Graduation Night at Fuzzy's Taco Shop.  Fuzzy's will donate 10 cents to Project Graduation for every dollar spent between 7 and 9 that evening on dine-in orders when you tell the cashier that you are there to support Clear Creek Project Graduation!  So take a break from studying for exams, and come help support Project Graduation at Fuzzy's Taco Shop on Wednesday, December 14, from 7 to 9 PM.
Proj. Grad
Joseph Student, CCHS senior, placed first at the LaMarque High School chess tournament we went to on Saturday morning.  Lee Lauderdale, CCHS freshman, placed third.
Margot Christiansen
On Saturday, 11 Clear Creek HS Choir students competed in the TMEA Pre-Area Auditions, the third of four rounds of auditions on the way to the All-State Choir. Singers competed against the Top 15 ranked singers in each voice section, all vying for one of the Top 5 spots so they could advance to the final round. We are excited to announce that 6 of our singers were ranked in the Top 5 and have advanced, and they will represent CCHS at the All-State auditions this year. This audition is particularly challenging because not only do students have to sing 3 prepared classical choral pieces, but they are also required to complete a solo sight reading audition in front of a panel of 5 judges. In this, they are given a piece of music they have never seen before, given 30 seconds to practice it, and then they have to perform with a capella (no piano accompaniment).
Congratulations go out to the following 6 Creek Choir students who will be auditioning for the All-State Choir in January:
Sophomore Travis Falknor – 1st chair
Junior Zach Hoover – 1st chair
Senior Jhanvi Patel – 3rd chair
Junior Justin Pollio – 3rd chair
Senior Sophia Sledge – 4th chair
Sophomore Kat Velasco – 3rd chair
Special shout-outs to the following singers who were named as alternates to the All-State Auditions (which likely means they will not get to audition, but they got oh-so-close):
Freshman Brady Raboin – 6th chair, First Alternate (that's right, he's a freshman and got within one chair of advancing to the state auditions)
Brandon Falknor – 7th chair, Second Alternate
Ace Velasco – 8th chair, Third Alternate
James Park
The second annual Christmas on the Farm is December 9 and 10 from 5:30 – 8:30 PM. This is a fundraiser to help with travel expenses for our students and lots of fun for the family! See attached flyer for information. The booster club is also selling raffle tickets at this time for a 3 night stay at the Hyatt Wild Oak Ranch in San Antonio, or 4 club level tickets behind home plate and a parking pass to an Astros game of your choice. Tickets are $10 each. Please contact Natalie Terry if you would like to purchase any raffle tickets before Friday. For raffle tickets you can email [email protected] .
The Theatre Department invites you to attend a free Improv Show this Wednesday at 6:00 PM in the Auditorium. The performance will feature the students from both Improvisation & Co.
Bradley Hewlitt