Wildcat Web News 12.08.16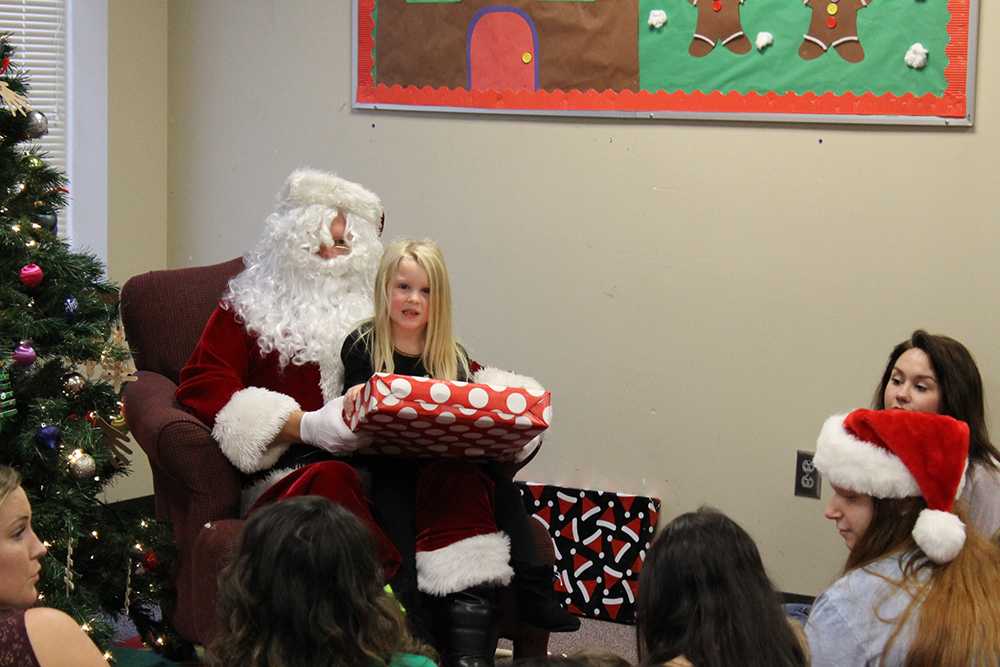 Santajewski delivered joy to Trooper School. Photo by Hannah Pearson-HiLife Staff
12.08.16
Congratulations to the Lady Wildcat Golf Team as they won 3rd place yesterday at The Clear Falls Invitational at Galveston Country Club.  Team members include Raelee Wilkins, Lindsey Ashorn, Jamie Kropp and Danielle Dunavant. Our 2nd team placed 7th overall.  Team members included Peyton Galyean, Anabella Cooper, Emma Forbes and Amy McTaggart.  Great Job Ladies!
Kayla Williamson⛳
Hey Wildcats!  The PALs teddy bear donations will be accepted through tomorrow so please help us donate these cute stuffed animals to people in need!  They can be taken to any pod and placed in the box.  Thanks and Happy Holidays from CCHS PALs!!!!
Thanks!
Becki Bryan
2017 Lunar Rendezvous Festival Court Applications Available Applications for the 2017 Lunar Rendezvous Festival Court are available online at www.lunarrendezvous.org Eleventh grade students who are interested in becoming a Princess or Lieutenant are encouraged to complete an application. Completed applications must be emailed to [email protected] no later than January 31, 2017. For those wishing additional information, there will be an Informational Meeting will be held on Sunday, January 22 at 3:00 pm at the University of Houston Clear Lake Bayou Building.
Chick-fil-a chicken biscuits will be sold for $4 Friday morning in front of the school store.
Students as we approach finals next week please take note to the menu in the cafeteria. We will scale down to one line for Finals and our menu will be:
Tuesday Hot Dogs and French fries with choice of Milk, Juice, Water or fruit
Wednesday Spaghetti w/meatballs and breadstick with choice of Milk, Juice, Water, or fruit
Thursday PB&J with goldfish pretzels with choice of Milk, Juice, Water or fruit
We will be selling snacks, cookies and other drink items.
The Holiday Season means its Tacky Sweater Time. Dig out your favorite old school or tacky holiday sweater to wear on December 9.
Thanks,
StuCo
Attention Seniors. If you took yearbook picture retakes on October 19, the proofs have arrived. Please come and pick them up from Ms. Saucier in E100.