Wildcat Web News 12.13.16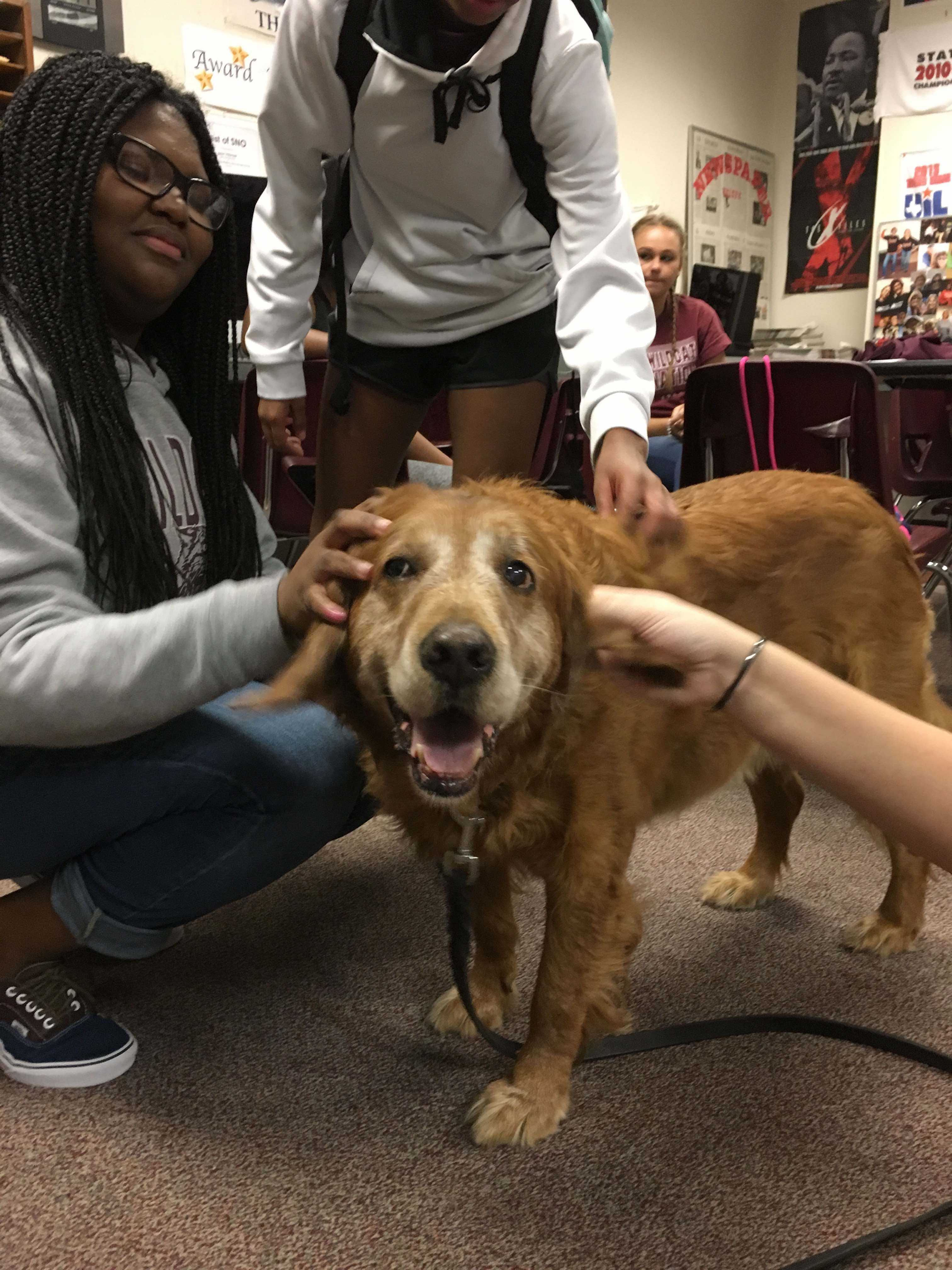 12.13.16
Aldo, the therapy dog, eases tensions of students waiting to take exams
Students this week there will NOT be any XTD tutorials.
The PALS are selling delicious popcorn through this week.  You can by from a PALS student or Ms. Bryan(C106) or Ms. Massey(C108).
2017 Lunar Rendezvous Festival Court Applications Available .Applications for the 2017 Lunar Rendezvous Festival Court are available online at http://www.lunarrendezvous.org/
Eleventh grade students who are interested in becoming a Princess or Lieutenant are encouraged to complete an application. Completed applications must be emailed to [email protected] no later than January 31, 2017. For those wishing additional information, there will be an Informational Meeting will be held on Sunday, January 22 at 3:00 pm at the University of Houston Clear Lake Bayou Building.
Students as we approach finals this week please take note to the menu in the cafeteria. We will scale down to one line for Finals and our menu will be:
Tuesday Hot Dogs and French fries with choice of Milk, Juice, Water or fruit
Wednesday Spaghetti w/meatballs and breadstick with choice of Milk, Juice, Water, or fruit
Thursday PB&J with goldfish pretzels with choice of Milk, Juice, Water or fruit
We will be selling snacks, cookies and other drink items.
Students Wednesday, December 14, is Project Graduation Night at Fuzzy's Taco Shop. Fuzzy's will donate 10 cents to Project Graduation for every dollar spent between 7 and 9 that evening on dine-in orders when you tell the cashier that you are there to support Clear Creek Project Graduation. So take a break from studying for exams, and come help support Project Graduation at Fuzzy's Taco Shop on Wednesday, December 14, from 7 to 9 PM.
Attention Seniors. If you took yearbook picture retakes on October 19th, the proofs have arrived. Please come and pick them up from Ms. Saucier in E100.