Wildcat Web News 1.23.17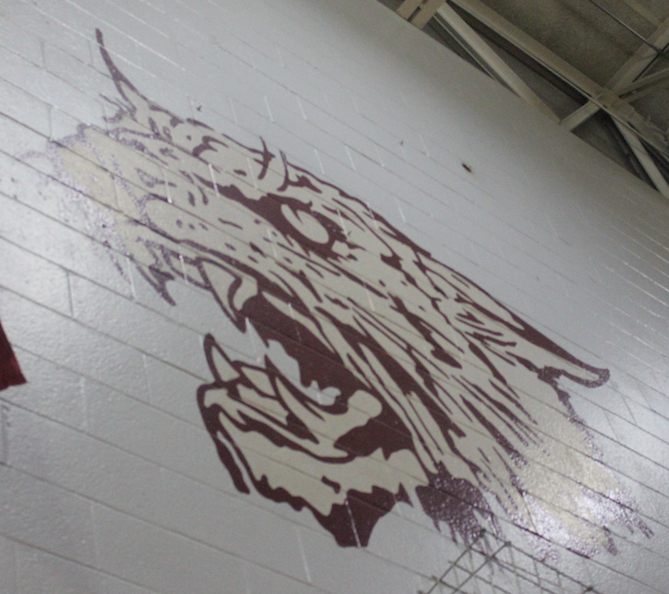 1.23.17
Wildcats, tell your best friends how much you appreciate them or let your boyfriend or girlfriend know what's on your mind by purchasing a Valentine advertisement from the Newspaper, in color. Messages are customizable and start at $7.00. They will be available for purchase during all lunches today in the cafeteria but can also be purchased by dropping by room D136. Dare to show you care!
Cane's will donate 15 cents to Project Graduation for every dollar spent between 3 and 9 that day on dine-in orders, carry-out orders, drive-thru orders, and merchandise sales when you tell the cashier that you are there to support Clear Creek Project Graduation. So please come enjoy some of the best chicken fingers in League City and help support Project Graduation at Raising Cane's on League City Parkway on Wednesday, January 25, from 3 to 9 PM
Clear Creek PALs wants to send a congratulations out to Mr. Majewski as our educator of the month. Mr. Majewski, or the Juice, is from College Station and attended Deer Park High School, then Texas A&M University for his Bachelor's in Business and Marketing and Master's of Education. Being an Aggie, his favorite teams are the Aggies and Wildcats. If he could go anywhere in the world, he would visit Park City, Utah and Switzerland. His favorite hobbies are golf and skiing and his favorite type of music is country and classic rock. If he wasn't an educator, he would be a professional golfer. Many former high school teachers and coaches like Billy Carlisle, inspired him to be a teacher. His favorite thing about Creek is the students and staff that make Creek such a special place. If you see the "Juice" in the hallways today, be sure to give him a high five.
Congratulations to the Creek Cheer competition team as they competed this past weekend at the NCA Senior & Junior High School National Championship in Dallas. The cheerleaders competed in the small novice division and had an outstanding showing, placing second out of the top 25 teams in the nation. Again, congrats to Creek cheer on all of their hard work!
Clear Creek baseball will be hosting tryouts next Friday and Saturday, January 27 and 28. Register for tryouts in Coach Webb's room in C116 between classes.
Announcing the Clear Creek Education Foundation 11th Annual Fashion Show applications are available The Clear Creek Education Foundation is seeking high school juniors, both male and female, that represent all that is positive about CCISD to participate as models during the 11th Annual CCEF Fashion Show on Sunday, April 2, 2017 at Mercedes Benz of Clear Lake. The show is being produced by Lenny Matuszewski, Jr., nationally known fashion show producer and will feature fashions from Dillard's – Baybrook. Applications are only available online in the "Events" section at: www.clearcreekeducationfoundation.org or directly at this link: http://www.clearcreekeducationfoundation.org/fashion-show/ They are to be submitted no later than Thursday, February 9, 2017 by midnight. For further information on the Fashion Show, contact Kaci Hanson, CCEF Executive Director at 281.284.0031 or via email at [email protected].
ATTENTION: SENIOR WOMEN!!! PLEASE JOIN THE CLEAR LAKE AREA PANHELLENIC
ASSOCIATION FOR THE 2017 INFORMATIONAL MEETING ON SORORITY RECRUITMENT
Location: Bay Oaks Country Club 14545 Bay Oaks Blvd, Houston, TX 77059
When: Sunday, February 19, 2017 2:00 PM – 4:00 PM 
If you have any questions regarding this event or the recruitment process, please contact: Mary Payne, Recruitment Chairman-(281) 797-1138/ [email protected], and
Tish Wright, Recruitment
CoChairman(832)-721-5521
[email protected] Clear Lake Panhellenic Website: www.clearlakepanhel.org
Neither this organization nor this event is sponsored, endorsed or otherwise affiliated with Clear Creek ISD.
Seniors!!! Check Naviance for updated Scholarships, CCHS Band Booster and the CCHS PTSA are now available.
The National Technical Honor Society will have a meeting on Monday, January 30 at 2:45 in the Library.
Attention AP Students
The window for students to register for AP Exams will be opening in late February. Regular AP exams will cost $93 each (AP Capstone is $141), but students identified as economically disadvantaged will receive a discounted price. Students must already be identified as eligible to receive free and reduced pricing for meals in order to receive this discount at the time of registration.
If you believe you may qualify for Free & Reduced Lunch but are not currently identified, we encourage you to apply now. Should you wait until the registration window opens, there may not be enough time for the application to be processed.
More information about qualifying for Meal Benefits at the following link. http://www.ccisd.net/departments/child_nutrition_services/meal_benefits/
KNITTERS AND STITCHERS!!!
BRING YOUR PROJECTS TO THE LIBRARY!
When? All lunches every Thursday!
Experienced or new learners
Student Council is raising money to help support Donate Life. This organization helps support those who have received, given, or are waiting for organ transplants. Our goal is to raise $1000.00 and we would like the student body to help us out.  You can do this by donating any loose change that you may have to your 3rd period class.  The 3rd Period class with the most money collected gets a pizza party courtesy of StuCo. Thank you all for your help and support.
Peace, Love, StuCo
Students with Valentine's day right around the corner, make time to stop by and check out the Creek boutique as they have many NEW arrivals in stock, lots of cards and gifts that you may like.  The boutique is located in room B116
Attention sophomores and juniors:
If you have a 4.5 GPA or higher, you may be eligible to join the National Honor Society. Besides high grades, membership in NHS requires participation in school organizations, volunteering in the community and demonstrating good character both in the classroom and outside of school. If you are interested in joining this prestigious organization, please see Mrs. Slazer in D222 to pick up an application.
Donate loose change to DONATE a LIFE Texas from Jan 9th through February 6th and win a pizza party! Cups are located in each classroom!