Lady Wildcat Golf outstanding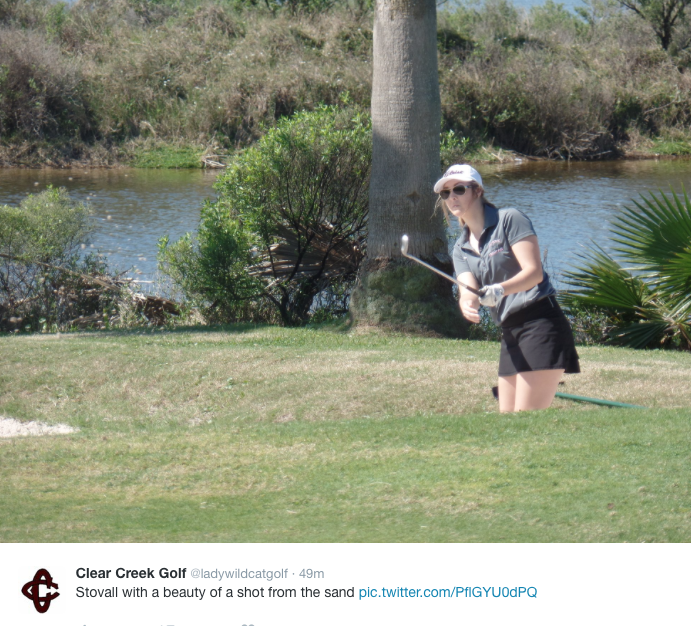 The Lady Wildcat team had an outstanding day yesterday at the Clear Creek Invitational held at South Shore Harbour Country Club winning 2nd, 3rd & 4th place teams.
Varsity 2 placed 2nd overall shooting a new team personal best of 373. Team members included Becca Low, Raelee Wilkins,  Michelle Pardivala, Trinity Le and Caroline Singletary who shot her personal best to win 4th place medallist. 
Winning 3rd place team were Aubrey Smith, Aubrie Sultzer, Lindsey Ashorn, Emma Forbes & Jamie Kropp. 
Winning 4th place were Anabella Cooper, Emma Winn, Gabriella Allen, Amy McTaggart and Peyton Galyean who also tied for 5th place medalist.  Great Job Lady Wildcats!
Kayla Williamson